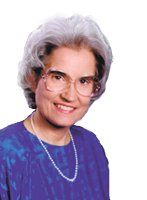 by Dr. Mary Kay Clark
Director, Seton Home Study School
I am so busy with the younger children, I am trying to have the older children follow the directions in the lesson plans.
We need to be careful about the children reading the lesson plans and doing their lessons without daily oversight by parents. Certainly most high school students should be given more responsibility, but younger children need close direction and supervision. Even high school students need fairly close oversight. Sometimes high school students will report that everything is progressing just fine, but parents find out later that all is not as it should be.
One thing some families are doing is having Dad be responsible for overseeing the work each evening for the high school students. Mom should certainly remind the students about their work, and answer questions, but Dad would be their main teacher.
If parents can't supervise enough, consider having older children supervise younger children. If that's not possible, then consider asking for help from relatives, or a retired teacher, or perhaps an interested person from your parish. Someone could come in once or twice a week to listen to a younger one read or help with math.
It seems like we are home schooling even after dinner. What is a reasonable amount of time to spend home schooling?
There are different ways of looking at this. First, how much time do you think is reasonable for the children's assignments? If the major subjects are taking up the normal school-day time, perhaps science and history could be moved to the weekend. Secondly, some things are normally done in the evening by students who are in a school classroom, such as reading for book reports. Doing homework or schoolwork in the evening is not really unusual. Some children read in their beds for a half-hour before going to sleep. Thirdly, these years when the children are growing up are essential for the children to learn. Education should actually be happening all the time, in some form or another. Perhaps there are some subjects which are not as intense for a particular child that might be done in the evening, such as music lessons.
You also should look at how time is spent during the day. Are the children actually working on their studies, or mostly wasting time? It is amazing how quickly students are able to finish their work when a trip to the park or the swimming pool hangs in the balance. If you can work out some incentives on a daily, weekly, and quarterly basis, you may find yourselves spending much less time while getting much more done.
Finally, do you have a schedule, and do you (more or less) stick to it? If you don't have a schedule, you need to make one. You need to have a time for waking up, for eating, for getting dressed, and for starting on schoolwork. You can always make adjustments, but having a schedule is crucial for success.
With most of the year gone, what should I focus on for the last quarter of the school year?
At this time of the year, you should look ahead for the projects, such as book reports, that are coming up. As the weather changes to attract the children to run outside, they will want to focus on shorter assignments, not longer assignments. Consider having the children do more now with longer assignments, and explain that as the days become spring-like, they can do the shorter assignments.
What do you consider the most important thing to be successful with home schooling?
Practicing the Faith, living the Faith every day with your children is the most important thing for successful home schooling. The children need to see Catholic home schooling as a commitment to God, to live the life that He has called us to live. We are all called to be saints, and our children need to understand that.
When families enroll their older children, especially those in high school, we emphasize that the students need to understand what Catholic home schooling is all about. Sometimes we tell parents who are struggling with rebellious children to cut down on the academics and do more with Catholic upbringing. Children who are resistant to schooling usually are resistant to obedience in general. Parents need not only to attend daily Mass, and to say the daily Rosary, but also to start and end the day with prayer, to spend more time with the catechism lessons with family discussions.
Parents should take the children to events related to the Church year. With Easter coming up, make a point of attending Stations of the Cross, Good Friday services, Holy Saturday services, and all that is available during Lent and in the Easter season.
Really important is that the family goes to confession as a family. The Church recommends once a month, but in a family with rebellious children, it should be every week. Help your children with their confessions, remind them of the back talk or disobedience or whatever, as relevant.
Be sure to take your children to other things going on at the parish, such as Baptisms, First Communions, Confirmation, weddings, funerals. All these things can impress students to have a more thorough view of Catholic life and the purpose of life.
Seton sells several books by Catholics on discipline. If you go to the Seton website, click on Book Catalog, then search for Discipline, you will find practical advice by a home schooling father, Dr. Ray Guarendi, in his book Discipline that Lasts a Lifetime; Family Bonding Through Discipline by Father Fox and parents; Legacy: A Father's Handbook for Raising Godly Children, by home schooling father Stephen Wood.
What are the requirements for a Seton diploma and for college acceptance?
Seton highly recommends that parents and students research potential colleges of choice during the 8th grade. Different colleges have different requirements, which can be determined either through online research or by calling the admissions office. Parents and students want to make sure that the student's courses over the high school years will meet the expectations of those colleges. Seton's curriculum is based on the majority of what colleges expect, but each college may have different requirements.
Once you have spoken with the admissions counselor at the college, you may want to contact one of our guidance counselors, either Mr. McGuirk or Mr. Wiesner. They can help work out the schedule of courses for the high school curriculum.
High school students should be taking the standardized tests, the ACT or the SAT, starting at least in 10th grade, even in 9th grade. These scores are important to the college admissions department. The student can take them for practice the first and second time, and not send the results to the colleges until you believe your student has done his best.
Although it is certainly possible for students to be accepted into a college without graduating from a formal program, we believe that students graduating from Seton have many advantages. Seton is accredited by the same regional agencies who accredit colleges, so a Seton diploma is seen by colleges as having value. Because Seton is one of the largest Catholic high schools in the United States, college admissions officers know the Seton name. Plus, if a college has any concerns about courses, we are happy to contact them directly to answer questions.
I feel a commitment to help at the parish and be involved with the pro-life events, but I'm afraid this might take away from my home schooling.
Years go by faster than you would like, but you don't realize it on a daily basis. The parish will be there when the children are grown. If there are parish events for children, then certainly be involved with them. As for pro-life events, try to limit those to ones which can be attended by your children as well. Children have much to learn by being involved in a pro-life demonstration, the major one being to stand up publicly for what you believe.
People who do not understand home schooling often worry about the socialization of home schooling students. We find, however, that the problem is sometimes the over-abundance of socialization. There are so many activities—sports, music, volunteer work, parties, etc.—in the home school community that the academic lessons suffer. Children do need exercise, but being out several nights a week with activities will cause children to have less focus on their studies, and perhaps even be too tired to do their schoolwork.