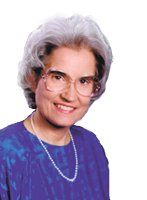 by Dr. Mary Kay Clark
Director, Seton Home Study School
How important is it to keep up with the schedule in the lesson plans?
The lesson plans are meant to be a guideline, a plan to cover the lessons in a normal thirty-six-week year. Without a guideline, many would not finish the material that needs to be taught in a year.
The lesson plan schedule is based on what we at Seton believe is realistic for most students. Some students will proceed more quickly in some subjects, and less quickly in other subjects. Adjusting the schedule to meet the needs and abilities of each child in each subject is the best form of education. In a formal classroom situation, some children become bored and even become troublemakers, and some children are frustrated with not being able to keep up. If you adjust the lesson schedule for each child, you will have not only a better educated child but a happy child.
Some parents revise the daily lesson schedule to meet their own family situation, such as work-schedules change, or a new baby, or a family move.
Your MySeton page has a lesson plan printer which can be helpful for printing out daily or weekly lesson plans for students. You can load the generated lesson plans into a word processor and make further modifications. Using this tool, it is easy to make totally customized daily lesson plans for each student.
Be sure to pray every day with your children, asking their patron saints for help to do their schoolwork well and efficiently.
Why do you want us to put home grades on the quarter report form?
Recording home grades is optional. Home grades are usually based on an average of the daily work done in a quarter. Seton provides the opportunity for parents to average the grades for work done over a quarter, and include that grade in Section A of the quarter report forms.
In many schools, only the test scores count. The daily average is not considered at all. Seton decided to offer parents the opportunity to count the average of the daily work done in a quarter at the request of parents who wanted the efforts for the nine weeks to be recognized. Also, the home grades allow parents, who are the primary teachers, the ability to help determine the quarter grades.
In a subject such as spelling, where many children earn a perfect score on every test, a parent might not bother with the home grade. The same child, however, may struggle with math or science and not be able to obtain a perfect score. That child will benefit overall if the average of the daily work is included toward the final quarter grade.
If you use the online test and assignment grading system, then you should enter your home grades online as well, on your MySeton page. If you mail work in to be graded, then you should enter home grades on the quarter report form for each course.
Seton seems to require a lot of paragraph writing, even including an outline requirement.
We require paragraph writing, as well as book reports, book analyses, and some other written assignments because such writing encourages mental development, stretching the brain, independent thinking, and analyzing and coming to conclusions.
We generally require students to write an outline first so they do not wander off target, which is a huge problem when writing without an outline. Going off on a tangent and including miscellaneous side-remarks is almost inevitable without an outline.
Writing paragraphs and compositions is actually important in every subject, not just English and Reading classes. It is good to know facts and have opinions, but putting these facts and opinions down on paper requires organizing them within our own minds. This serves to develop habits of self-reflection—why do we believe what we do, and can we defend those beliefs?
We work all the time to improve our lesson plans to help students develop better writing skills. Writing and thinking skills are essential to help our nation and our Church to be clear about the teachings of Jesus and the reasons why His teachings are best for us and for all nations.
How often may we call an academic counselor for high school math help?
There is no limit to the number of times that parents and students may call or email academic counselors. However, if you are contacting us almost every day then there may be some overarching problems that need to be addressed.
Although there is no limit to the number of calls, there are limits to what our counselors can do by phone or email. Although counselors can go over specific areas of difficulty, they cannot actually teach the broad concepts of a course. The parent, rather than the counselor, needs to teach these concepts.
Also, the counselors cannot pre-grade tests or other assignments. For example, a counselor may be able to look over a theme for a book analysis, but the counselor cannot give it the same attention that the grader will. For a math test, a counselor might be able to help the student with some of the general concepts, but cannot look over a completed test and tell the student which answers are right and wrong.
If a student needs a large of amount of help, the counselors are generally not the best solution. If a student needs help for every math lesson, beyond what the parents can do, we recommend purchasing the tutoring disks from Seton or hiring a local retired math teacher or perhaps a college math major to help out once or twice a week. A local tutor allows for a level of focused personal attention that really isn't possible from the counselors by phone.
Besides our counselors, Seton offers a wide variety of course helps. The first place to go for help is the lesson plan for the course. If you have a question about a course, such as what is expected on a test, the lesson plans usually have the answer.
Seton also offers a variety of online resources, especially for English courses. For example, we have online study guides for each chapter in each book for the Book Analysis assignments. In addition, there are audio lectures available for each week's assignments.
We also offer Message Boards for a number of high school courses, including English, math, and foreign languages. Not only are counselors able to answer questions posted to these message boards, but other students and parents can post answers as well. Sometimes a student who has already worked through a course has some great tips.
My son is in 4th grade, but he seems to need me to sit next to him when he does his work. Is that normal?
You expect this need for one-on-one in the early grades, but by fourth grade, you need to make some changes. You need to teach him how to do some things on his own. Start with one subject that would be his easiest, such as math or spelling. Explain the new assignment or new concept, and watch him begin to do the work. Then tell him to finish that assignment or page, and then come and show it to you. Offer a little reward if he finishes it on his own in 30 minutes, or whatever you think is appropriate.
Be aware that some children need more physical activity while they are learning. He may be able to sit for only 15 minutes. If so, have him stop and clear the table or some other activity, and then go back to the lesson. Some boys and girls can do memory work while jumping rope or some other repetitious activity.
Some children are afraid of doing anything wrong. You might find that if he sits at the kitchen table and goes through the lesson out loud, he can get through it by himself. Be sure that he does the work himself. You can listen and let him know when he has an incorrect answer, but do not tell him the answer. He needs to find it for himself. He needs to build up confidence, and he needs to know that there is nothing terrible about not having the correct answer the first time, that this is part of the normal learning process.
Be sure to ask your husband for some ideas for helping your son. Dads often have had similar experiences and may be able to explain how he learned as a child.
Will homeschooling help my son be better prepared for college?
Pray for One Another
Every day at Seton, we pray for all the families on our program. We also pray for individual families who have requested prayers due to sickness, loss of work, or other problems. We hope that Seton families are also praying for each other, and for the many needs that all families, and especially homeschooling families, face each day.
"For the continual prayer of a just man availeth much." (James 5:16)
Seton students have done very well in college. Many receive scholarships and financial aid. Most colleges welcome homeschool students because they are independent learners. Homeschool parents often give the time and effort and encouragement that are needed for their student to succeed.
Parents not only need to be positive, encouraging, and involved, but also they need to help provide a quiet place to study. Parents cannot expect a high school student to be successful if he or she is a daily babysitter. In some busy families, a high school student spends some hours at the local community college library for quiet time and concentration. The studious atmosphere at the college library helps students to complete their work.
It is not unusual for high school students to start taking a college course early. It encourages high school students to work not only at a higher level but also to see older college students doing serious work. It helps them to realize the importance of doing assignments in a given amount of time. We do not recommend that students take more than one or two courses at the college before they are older; you don't want to overwhelm them.
I want to substitute some things of my own. Can my son get a Seton grade if I do?
You can substitute some things, but if you want to receive a Seton grade, then your student needs to complete the required Seton-graded tests. We are an accredited school, which means that we must stand behind the grades we give. If parents were to substitute different tests for the Seton tests, then we could not grade the tests, and so we could not give a quarter grade. You can, of course, use whatever supplemental items you want.
Some parents are not concerned with Seton grades. They use the Seton books and lesson plans as they wish and grade the work themselves. In such cases, parents would be free to use whatever materials or tests they decide. Counseling and grading services would still be available if the parents want those services. This system seems to work fine for the lower grades, but they do not recommend it for high school, since having a transcript from an accredited school can be very important when seeking admission to college.