Seton 2015 Graduation
Seton 2015 High School Graduation

Seton Home Study School will hold a high school graduation ceremony on May 23, 2015, in Front Royal, Virginia, at the facilities of Warren County High School.
In order to be eligible to participate in the graduation ceremony, students must:
be 12th grade Seton Home Study School students
be taking sufficient courses in 12th grade to meet graduation requirements
have at least three-fourths of quarter grades by the graduation date
have completed, or expect to complete, high school work in the 2015 calendar year (or have graduated in 2014 after the 2014 graduation)
be current on any tuition or fees owed to Seton
register and pay the graduation fee by April 15th, 2015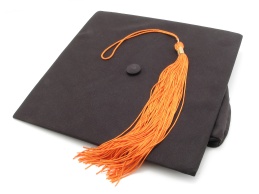 Students ARE NOT REQUIRED to have completed all courses by the graduation date. Students who have not completed sufficient credits to graduate will receive a blank diploma at the ceremony. A signed diploma will be mailed to the student when studies are completed.
Students must complete three-fourths of their work, but this does not mean three quarters of work in all subjects. For example, a student taking four courses would satisfy the requirement by having final grades in three courses but no grades yet in the other course.
If you are unsure as to your credits or courses, please contact our high school guidance counselor, Chris Smith, either at 540-636-2238 or CSmith@setonhome.org.
The base graduation fee is $100, which covers the cost of the graduate plus four guests. To keep the base fee low, and to try to be as fair to everyone as possible, we have instituted a $15 per-guest fee for more than four guests. Children under 6 years of age are free.
Because the number of graduates continues to grow and space is limited, we must restrict the maximum attendees per graduate to the graduate plus 10 guests. The only exception to this maximum will be immediate family members (graduate's parents and brothers and sisters). We regret any inconvenience.
Families who register for the graduation will be contacted with further information.
Seton is pleased to announce that the 2015 Commencement Speaker will be US National Champion gymnast Katie Heenan Dodson.
To register for the graduation, please return the 2015 graduation form, or register online at: https://www.setonhome.org/grad2015/register.php