Seton Student Achievements: 2007 – 2008
Seton Student Achievements: 2007 – 2008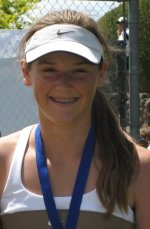 Seton high school student Jennifer Smith from Davenport, Washington is the 2008 Washington State B Girls Singles Tennis Champion! She was also unanimously chosen by all of the high school tennis coaches to receive the 2008 Sportsmanship Award.
Dear Mrs. Clark,
Thank you for your email. My daughter, Erin, has won several 4-H awards. She is our county's Gold Star recipient (the highest 4-H award given on the county level). Erin also one first place at our State 4-H competition for an Educational Presentation in the Clothing and Textiles project. Finally, she placed fifth highest individual in the state as Erin helped her team to a third place finish in Plant Identification. Thank you, and God Bless you.
Sincerely in Christ,
Ann W
Simon Goemans recently received his Springbok Scout award—the highest award in scouting, and the equivalent of the Eagle Scout award in the USA. Simon has received several awards, being voted scout of the year 2007, and has led his patrol to win various competitions including the Seamanship competition and Beaver Rose (camping competition). See http://www.bergvliet.entry.co.za/ for information on his sea scout troop. (In the picture from left to right: Monica, Joseph (cub scout), Anne-Marie, Bernadette, Simon, Thomas, Brian, Luke.) Simon is in Grade 12 and hopes to study Politics Philosophy and Economics at a USA Catholic university if he can secure scholarships. The Goemans family lives in Cape Town, South Africa.
Congratulations to this year's Seton National Merit Scholarship Semi-Finalists:
Paul Ashour (Texas)
Nicholas Blank (Florida)
Kimberly Doudna (Alaska)
Robert Hanson (Missouri)
Joshua Harnisch (Nebraska)
Henry Harrity (Texas)
Edward Johnson (Alaska)
Edward Sanchez (Wisconsin)
Benjamin Rusch (Michigan)
Seton graduate Aaron J. Fowler has completed his postulancy with the Franciscans of the Immaculate, a Marian Missionary Order, and has begun a very rigorous novitiate this month. He will undertake 7 years of study at the seminary in Rome before being ordained a priest for the order.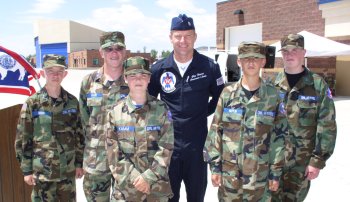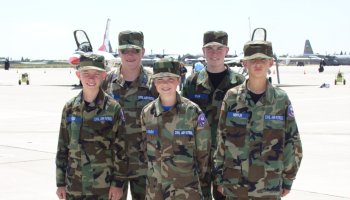 Seton 8th grader and Civil Air Patrol Cadet Nathan Kamm, along with his fellow cadets from the Cheyenne Composite Squadron Civil Air Patrol recently got to participate in the ceremony for the arrival of the Thunderbirds for the annual Thunderbirds Air Show at Cheyenne Frontier Days in Cheyenne, Wyoming. Nathan got to meet the Thunderbird pilots and have his photo taken by their F-16 fighter planes. The highlight for him was having the Thunderbirds pilots thank him for his service.
Seton graduate Angela Ragsdale (Seton Class of 2000) was admitted into Mensa, the largest, oldest, and most famous high-IQ society in the world. When tested last fall, she scored in the top 2%. To qualify for admission into Mensa, one must score at the 98th percentile or higher on a standardized, supervised intelligence test.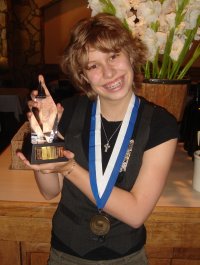 Seton student Elizabeth Lewis recently received the International Poets Award. She received a gold medal and a crystal award. Poets from all over the world submit entries. The awards are presented annually at the International Poets Conference.
Seton student Daniel Volovets has been accepted as a PSEO (Post-Secondary Education Options) student at the University of Minnesota, and has already started the first semester at the School of Music. He has also achieved a 4.0 GPA over the two years he has been with Seton.
Seton graduate Jennifer Poston was accepted into Drexel University's Masters in Library and Information Services program and will start the online program this month. She has also received a fellowship to help with the expense.
Seton graduate Sister Marie Rachel of the Carmelite Sisters of the Most Sacred Heart of Los Angeles recently made her Profession of First Vows for her community. More info may be found at the Carmelite Sisters' Events page under "First Profession Ceremony." (Sister Marie is the young woman without glasses.)
Seton student Alannah Enzor won 1st place for 1st grade in the 14th annual Reading Rainbow Young Writers & Illustrators contest through her local public television station, MPT (Maryland Public Television). More information can be found on her family's Web site.
On May 10, 2008, Seton graduate Erin Sedlacek graduated from Ave Maria University in Naples, Florida with a degree in Politics.
Seton graduate Daniel Sedlacek was recently accepted as a seminarian at St. John Vianney Seminary, at St. Thomas University, St. Paul, Minnesota for the diocese of La Crosse, WI.
On Friday, May 30th, 2008, the Feast of the Sacred Heart, the following four men were ordained priests for the Priestly Fraternity of St. Peter by Darío Cardinal Castrillón Hoyos, the President of the Pontifical Commission Ecclesia Dei.
Rev. Mr. Jared McCambridge, FSSP, from Arlington Heights, Illinois
Rev. Mr. Dennis Gordon, FSSP, from Nogales, Arizona
Rev. Mr. Justin Nolan, FSSP, from Guthrie, Oklahoma (Seton graduate)
Rev. Mr. Jonathan Romanoski, FSSP, from New Cumberland, Pennsylvania
Televised live on EWTN, the ordinations took place at the Cathedral of the Risen Christ in the diocese of Lincoln, Nebraska.
It was a special ordination for many reasons. For one, Cardinal Hoyos is the Prefect of Ecclesia Dei, the office of the Vatican that governs all matters related to the extraordinary form of the Mass. Cardinal Hoyos has given the traditionalist movement unparalleled support. Secondly, for the first time a traditional ordination was broadcast to the entire world on the only truly global network, EWTN. Finally, ordinations which were originally scheduled for Saturday, May 31st were moved because of scheduling problems to Friday, which happened to be the Feast of the Sacred Heart.
Plans and achievements of some members of our 2008 graduating class:
Katharine Miriam Armstrong has received scholarships from Christendom College and Randolph College and a scholarship sponsored by the Chemical Corps Regimental Association.
Hanna Barlow is a member of The National Society of High School Scholars. She will likely attend the University of Guelph (Ontario) studying Physics.
Jack Richard Dillow achieved the rank of Eagle Scout in 2006 and is a member of the Minnesota Civil Air Patrol. He will attend the University of Wisconsin–River Falls studying Music.
Melanie Catherine Evans has earned her Bronze Award in Girl Scouts and will attend Collin County Community College.
Stephen Christian Flemings will attend John Paul the Great College in San Diego, CA.
William Walter Gabalski will attend Genesee Community College in Batavia, NY studying Computer Systems & Network Technologies.
Viviana Marie Garcia will attend Providence College in Rhode Island. She has studied at the University of Salamanca in Spain and will study this summer at The Sorbonne in Paris.
Stephanie Hoffbauer has been accepted into the Pre-Med program at McMaster University in Hamilton, Ontario.
Gregory J. Huete will attend the New Orleans Jazz School for their summer session. In the fall he will attend Louisiana State University, where he has received a Taylor Opportunity Honor Scholarship and an LSU Merit Scholarship.
Jacqueline Grace Kenney will attend Christendom College. She has received the Presidential Scholarship for academic achievement.
Megan Amber MacAdam will attend Christendom College in the fall.
Michael J. Mann will attend Old Dominion University in Norfolk, Virginia in the fall.
Joseph Robert McGlynn will attend Ave Maria University in Florida.
Matthew McGuirk has been with Seton for his full high school career. He is an Eagle Scout and is also active in basketball and pro-life oratory.
Lauren Montgomery will attend Park University in Parkville, Missouri. She is a National Merit Finalist and has received a Trustee Scholarship and a Missouri Bright Flight Award.
Jonathan Michael Mullen will attend Western Connecticut State University where he has received a full 4-year merit scholarship. He will study TV/Film Production.
Timothy James Norton will attend Linn Benton Community College/Oregon State University this fall.
Jessica Paige Ocampo has been offered admission to Carleton University and the University of Ontario Institute of Technology.
Emily Marie Powell will attend Chesapeake Community College studying Early Childhood Development.
Sarah Elizabeth Richards will attend Ave Maria University in Florida where she has received a leadership scholarship.
Rebekah Marie Richards will attend Franciscan University of Steubenville studying Communications and Music.
Matthew Edward Rocha will attend Lord Fairfax Community College. He plans to work toward becoming a Master Electrician.
Nicole Alicia Ryan will be attending Loyola Marymount University in Los Angeles studying Communications and Business. Nicole has been named Miss Teen Newhall and Miss Teen Santa Clarita Valley.
Machelle Regina Sowinski has received the Girl Scout Silver and Gold Awards. She will attend Franciscan University of Steubenville studying Biology and Chemistry.
Timothy Van Mieghem II has achieved the International Rank of Black Belt in Tae Kwon Do (Korean martial arts).
Catherine May Webb has been a Teen Editor for True Girl Magazine and has also been published in St. Maria's Messenger. After graduation, she intends to pursue a career in writing.
Rachel Webb will attend SUNY Orange Community College in Middletown, NY in the fall. Rachel is the recipient of the St. Mary's Eighth Grade Confirmation Class Scholarship Award for service to the parish and the community.
Elizabeth Rose Weidner will attend Purdue University studying Animal Sciences. She has been active in 4H for many years and is a member of the Indiana Junior Leaders.
Patricia M. Wnek will attend the Peabody Conservatory of Music of Johns Hopkins University to major in Violin Performance. Patricia has won numerous competitions and awards and has performed solo at the Kennedy Center Concert Hall. She is graduating at the age of 15.
Elizabeth Anne Wolf is a member of the National Society of High School Scholars and the recipient of the Daughters of the American Revolution/ROTC Medal for leadership and patriotism. She will attend Texas A&M University studying Zoology.
2008 Seton graduate Paul Schumann has been awarded a full scholarship to attend St. Thomas Aquinas College in Sparkill, New York.
Seton graduate Katie Heenan, currently a senior attending the University of Georgia on a full athletic scholarship, has been named the 2008 Honda Sports Award winner as the top collegiate female gymnast in the US. More details may be found at http://awards.honda.com/?p=6
Seton graduate Katherine Grace Surmanski has been chosen from a graduating class of about a thousand art students to receive the Governor General Silver Medal award at the 2008 Convocation of the University of Waterloo in Ontario, Canada.
The Johns Hopkins University Center for Talented Youth recently awarded Seton student Nelson Aungst the State Award for High Honors as part of its International Mathematics and Verbal Talent Search for being among the highest-scoring participants in Delaware for the 2008 academic year. Nelson was also awarded the Spatial Ability Award for scoring 600 or above on the Spatial Test Battery.
Seton graduate Thomas Marsh has received an $8,000 per year academic scholarship to attend Benedictine College in Atchison, Kansas.
UPDATE: Thomas says that his Seton education has already been a tremendous help to him in his freshman year at Benedictine, especially in his English Composition class.
Seton graduate Katherine Peters was recently awarded multiple scholarships by the College of St. Benedict and Saint John's University. She received a $13,500 Regents'/Trustees' Scholarship for high scholastic achievement, leadership abilities, talents and an outstanding high school record. Katherine also received a $2,000 Music Scholarship and a $3,000 Catholic Benedictine Scholarship.
Seton graduate Greg Huete was recently awarded a Louisiana Freshman Merit Award in the amount of $1,000 by Louisiana State University in recognition of commendable scholastic performance.
Dear Seton,
We wanted to share our good news with you. One of your earliest students, A.F., has made a profession and completed his first year as a Postulate for the Franciscans of the Immaculate, a Marian Missionary Order.
Thanks to all of the help from Seton and the wonderful Cathy Gould and Pat Walker, he graduated high school successfully.
After assisting his family in a health crisis, he began to explore …"a calling". He worked with our parish priest, and last August went away to the Franciscans. There he has been studying Gregorian Chant, voice, piano, Mariology and some liturgical norms. Because he was homeschooled with Seton, he took time to study the guitar on his own. He has great musical talents we never knew about! The Friars are helping him develop them even more!
He has one more year of study here in the states. He must learn enough Italian to study at the seminary in Rome, where he will live for 7 years before becoming ordained. (PLEASE PRAY FOR HIM!)
Thank you all so much for helping him with his study skills and with our homeschooling efforts. God had a great plan for him!
I am asking all of your staff to please put my son on your prayer lists and pray for his successful completion to the Priesthood. He has a very long academic road ahead, and with God's Grace alone, he will persevere.
Thank you again from the whole family.
Sincerely,
"mom"
Seton 10th grader Christine Gerardi, a Seton student since the 3rd grade, won 2nd place at the Senior level and $150 in the National Right to Life Committee's recent Pro-Life Essay Contest. The full list of winners with links to their winning essays may be found at http://www.nrlc.org/essaycontest/Winners07/Winners07.html
The following Seton students have received scholarships to attend the University of Dayton:
| Name | Award | 1 year amount | 4 year amount |
| --- | --- | --- | --- |
| Conor S. Callaghan | Deans' Merit Scholarship | $10,500 | $42,000 |
| Rachael L. Pope | Deans' Merit Scholarship | $10,500 | $42,000 |
| Michael J. Pratt | Trustees' Merit Scholarship | $12,500 | $50,000 |
Seton graduate John Paul Wohlscheid was recently inducted into the Sigma Beta Delta international Honors Society for students in business, management, and administration. John is currently a junior at Cornerstone University in Grand Rapids, Michigan majoring in marketing and minoring in English writing. He owes all his success to his mother's hard work and the curriculum at Seton Home Study School.
Seton graduate Neil Goyal recently completed his first semester at the University of Connecticut with a 3.9 GPA. He was also the leading student in his history class, scoring a 99 on his midterm exam. Neil credits Seton Home Study School with giving him an excellent preparation for college.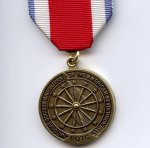 Seton student Elizabeth Wolf, Class of 2008, a United States Naval Sea Cadet, was awarded the Daughters of the American Revolution National Defense Committee ROTC Medal on March 9th, 2008. Elizabeth, a graduating Sea Cadet, has demonstrated academic excellence, dependability, good character, adherence to military discipline, leadership, and a fundamental and patriotic understanding of the importance of the United States Naval Sea Cadet Corp. This is a very prestigious award that is only given to one cadet per year. Elizabeth plans to go to college in the fall and pursue a degree in Zoology. Elizabeth has been homeschooled with Seton since 1st Grade.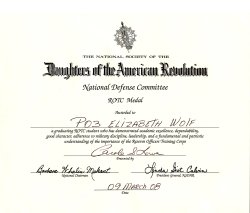 Seton senior Paul Schumann, who was recently accepted to Mount St. Mary's College in Newburgh, New York, has been awarded the Presidential Sholarship for 2008-2009 by Sr. Ann Sakac, the college's president. The scholarship is renewable annually.
Earlier this year, former Seton student Costel Michael Outlaw received the rank of Eagle Scout as well as the Congressional Bronze Award. His project was to remodel the fellowship hall of the small country church where his father's family has attended for over five generations. He has been very active in his parish and is currently in ninth grade at Camden Military Academy in South Carolina, where he plays football and is active in JROTC.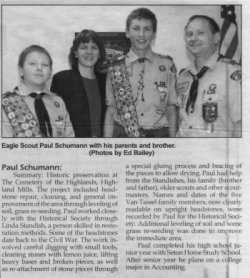 Seton student Paul Schumann, age 17, received the Pope Pius XII Catholic Scout emblem in April 2007 at St. Patrick's Cathedral in New York City on Scout Sunday. With him was his brother Thomas, age 13, who himself received the Ad Atare Dei Catholic Scout emblem. Paul subsequently received the rank of Eagle Scout on July 15th. Paul will be a senior at Seton in 2008. His brother Thomas will be an 8th grader.
On November 11, 2007 Seton eighth-grader Abraham John Rusch was presented with the rank of Eagle Scout, Scouting's highest honor. Abraham has been involved in several leadership positions, including Senior Patrol Leader, Chaplain Aide, and Patrol Leader. He also participates in Choir and Orchestra at Oakland Homeschool Music, plays soccer with the American Youth Soccer Organization, and is a Senior Altar Server at Divine Mercy Parish in Davisburg, Michigan.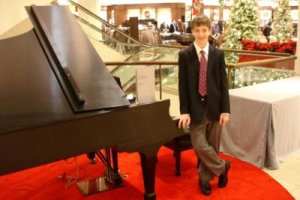 In July 2007 Seton eighth grader Eric Cameron won a two-year Grand Piano Scholarship from the Piano Santa Foundation (PSF) in Portland, Oregon. Eric, who has been studying piano since 2000, has just completed his Level VIII Syllabus and is continuing to study under Patricia Scordato. The PSF delivered a grand piano into his family's living room in September, and he will have the benefit of using it for two years.
Seton students Mary Wang (13) and Maggie Wang (12) of Ontario, Canada were selected as the top hockey goalies in their age divisions (Bantam and Peewee) in the city of Kitchener. They will represent the City of Kitchener as they travel this winter throughout the province. They are able to pursue excellence in their hockey "careers" due to the flexibility of the Seton Home Study School.
Seton graduate Alex Ogrodnick (Class of 2007) of Saskatchewan, Canada recently wrote an article entitled "Of Beatitudes, Money, and Gratitude" which was published in the July/August 2007 edition of Gilbert Magazine, a publication of The American Chesterton Society. Alex is currently attending Thomas Aquinas College in Santa Paula, California.
Congratulations to this year's Seton National Merit Scholarship Semi-Finalists:
Michael Pratt (Georgia)
Lauren Montgomery (Missouri)
Lauren Bridges (Colorado)
Hanna Cuoco (Colorado)
Mercedes Sayler (North Dakota)
Catherine Sims (Washington)
Matthew Schmidgall (Oregon)
Seton graduate Jacob Franklin (Class of 2007) recently won the University of Utah SummerArts Piano Competition, placing 1st in the overall college division, 1st in Solo, 3rd in Concerto, 3rd in Video Teaching, and 3rd in Keyboard Skills.
Jacob was also a 22nd International Young Artist Piano Competition finalist, a Bradshaw & Buono International Piano Competition 2nd place winner (he will be performing in New York this season), the Con Brio Music Competition 1st place winner, as well as the recipient of a 4-year University of Utah Honors at Entrance Scholarship and a University of Utah School of Music scholarship worth $1000 – $2000 renewable for 4 years.
Seton 5th grader Rachael Mattio recently received a 2nd Place ribbon for her entry in the art contest at the Virginia State Fair in Richmond. Her entry, a duct tape dress and pocketbook, is the first project she has ever entered into a contest.
Seton student Katherine Bhora recently won Second Prize in the High School Division of the 2007 Jane Austen Society of North America Essay Contest. More information may be found at http://www.jasna.org/essaycontest/2007/index.html.
Earlier this month, Seton student Cameron Serrato earned the rank of Eagle Scout in the Boy Scouts of America, Alamo Area Council, Keystone District, Troop 911. Cameron served in many leadership positions in his troop, including Den Chief, Instructor, Assistant Patrol Leader, and Patrol Leader. After he graduates this fall, he plans to go to college and major in Business.
Seton students Michael Hendershott and Michael Poston were accepted to St. Charles Borromeo Seminary in Wynnewood, Pennsylvania. They will begin their studies at the college seminary this fall.
Seton graduate Emily Griswold was recently chosen Valedictorian of the Christendom College Class of 2007. She graduated summa cum laude from the college, located in Front Royal, Virginia.
Seton student Catherine Warrington won two scholarships to Texas A&M University at Galveston. She was awarded the Phi Theta Kappa scholarship for community college students who have earned an Associate's degree, as well as one of three Abe and Peggy Levy Fellowships, which covers all tuition and fees for the student's first year. Although she just finished high school, she will also receive her Associate's degree next month.
The Boy Scouts of America Woodbury Troop #149 recently presented the rank of Eagle Scout to Seton student Paul Erik Schumann.
In February, Seton 11th grader Catherine Webb was chosen to be a Teen Editor for True Girl, a Catholic magazine for teenage girls. Her picture and profile were featured on the "All About You" page of the April/May issue. She is currently writing a children's story and is planning on becoming a writer.
Seton 8th grader Elizabeth A. Ouweleen was recently honored for Distinction by Johns Hopkins University for her performance on the SAT test as a participant in the Center for Talented Youth program. More information about the CTY program may be found at http://cty.jhu.edu
Ethan Gould, son of Seton special education counselor Cathy Gould, is a co-winner, along with Austin and Tyler Burdick, of the national eCYBERMISSION competition in Washington, DC. Each winner took home $8,000 in U.S. savings bonds for their project, which must address a problem in the local community. Ethan, Austin, and Tyler developed mineral supplements for deer to address a local decline in deer health.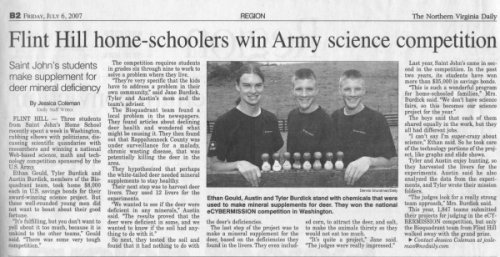 Seton student Elizabeth Lewis won the Gold Level Presidential Volunteer Service Award from President Bush. Among her prior accomplishments, she received a blessing and certificate by Pope John Paul II of an icon she painted.
Seton student Megan Dial, recently named a National Merit Scholarship Finalist, has been accepted into the Honors program at the Franciscan University of Steubenville in Steubenville, Ohio, where she will begin classes in the fall. Megan also received a perfect score of 800 on the Critical Reading section of the SAT.
Seton student Joseph Henares recently finished in the top five at this year's National Spelling Bee, ahead of 300 semi-finalists from the United States and other countries. More info may be found at http://newsinfo.inquirer.net/inquirerheadlines/nation/view_article.php?article_id=69199.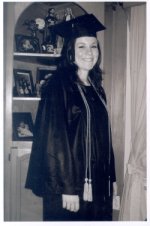 Anna Burke, Seton Class of 2003, recently graduated from Texas A&M Corpus Christi University with Summa Cum Laude Honors. Anna was homeschooled with Seton since the 2nd grade.
Ingrid Hoenke, a Seton student for 9 years, is graduating from her local high school with a class rank of #2. She has received full-tuition scholarship offers from the University of Pittsburgh Honors College as well as the Michigan Technological University in Houghton, Michigan. She was also the #1 pick in her state for the United States Senate Youth Program. She spent a week in Washington, DC working with the US Senate, all expenses paid, and received a $5,000 scholarship.
Seton student Brittany Buckner was recently named a National Merit Scholarship Finalist. She had also scored a perfect 800 on the Critical Reading section of the SAT test she took in January 2006.
Seton graduate Katelyn Sullivan (class of 2006), who is currently in her second year at the University of LaVerne in LaVerne, California studying Business Administration, has been awarded a $23,000 scholarship for the 2007-2008 academic year. In her first year at the university, she received a $9,000 scholarship.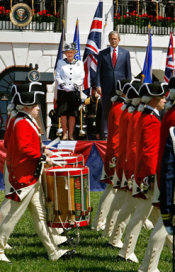 Seton graduate Andrew Ruddle (Class of 2005) recently performed for Queen Elizabeth II and President George W. Bush as a snare drum instrumentalist in the Old Guard unit of the US Army during the queen's recent visit to the USA.
Seton student Brady Wilson, a life-long homeschooler, was named a National Merit Scholar Finalist in February of 2007.
Seton graduate Kurt Hoenke is on the Dean's List in his second year at the US Military Academy at West Point, NY.
Seton student Shannon Hale has been awarded an academic scholarship amounting to 75% of her tuition for the Fall 2007 semester at Ave Maria University in Naples, Florida.
Seton student Paul Francis Braden was recently accepted into the United States Air Force Academy in Colorado Springs, Colorado.
Seton graduate Erika Hoenke is currently a junior at the Franciscan University of Steubenville in Steubenville, Ohio earning straight-A's pursuing a double-major in Nursing and Spanish.
Seton graduate Meaghen Hale is currently attending Ave Maria University in Naples, Florida with the help of a scholarship she received from the University. Recently, she has been hired as a student reporter for The Angelus of Ave Maria University Newspaper ~ The Voice of Progress for Ave Maria University and Town.
Seton student Katie Montelepre has been named a National Merit Finalist and is the recipient of the President's Excellence Scholarship at Southeastern Louisiana University.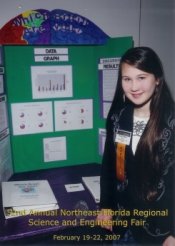 Seton 8th grader Katelyn Dery recently won first place in the Junior Behavioral Sciences division of the 52nd Annual Northeast Florida Regional Science and Engineering Fair. Her project focused on the topic of right-brain versus left-brain. She was also awarded a pin, entry, and certificate from the Discovery Young Scientist Challenge and a place at the statewide competition in Fort Myers, Florida on April 11-14, 2007. The regional results may be found at www.nefrsef.org under "2007 Regional Fair Results."
Seton student Alana Jacobs received a perfect score of 800 on the Reading section of the SAT in October of 2006.
Seton graduate Ryan Bradley recently finished 2nd at the US Figure Skating Championships in Spokane, Washington.