Contact Us
Contact Us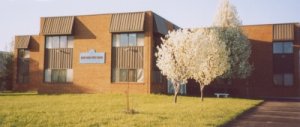 Seton is located at 1350 Progress Drive, Front Royal, Virginia 22630. (Click here for driving directions.) Our business offices are open Monday through Friday from 9 a.m. until 5 p.m., Eastern Time, and visitors are welcome.
To reach Seton by phone, call 540-636-9990 during normal business hours. Seton's fax number is 540-636-1602.
Some useful phone numbers:
Department
Number
Admissions
540-636-2039
Toll-free: 1-866-280-1930
Fax: 540-636-2648
Counseling
540-622-5526
Seton Educational Media
540-636-9996
Toll-free: 1-866-241-8819
Seton Testing Services
540-636-1250
Toll-free: 1-800-542-1066
For answering curriculum and general home schooling questions only, a minimal staff is available until midnight, Eastern time, Monday through Friday; and also on Saturday, 9-5.
Seton Educational Media can be reached by calling 540-636-9996, Monday through Friday, 9 a.m. to 5 p.m. Eastern Time. Voicemail available 24 hours a day, 7 days a week.
Those who would prefer to correspond via e-mail should use the form below:
Contact Us via Email