Homeschooling Support – Philippines

DO YOU –
Want a U.S. ACCREDITED EDUCATION for your children?
Want your children to know and love their CATHOLIC FAITH?
Want to make sure that your children have the BEST EDUCATION they can get?
Seton can do this for YOU!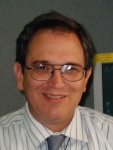 If you have any questions, feel free to contact our Admissions Counselor, Manuel Vicente. Call 1-540-622-5537, or email at
admissionsPH@setonhome.org
These two great learning centers in the Philippines use Seton's curriculum. Please feel free to contact them for more information:
Living Saints Homeschool Support & Tutorial Center
#51 10th St, Rolling Hills Village
New Manila, 1112 Quezon City, Philippines
Email: living.saints.tutorial@gmail.com
FB Page: facebook.com/livingsaints
Contact Numbers: +632-7236609 / +63-9255090377 /
+63-9163020903
True Wisdom Tutorial Center
Office No. 5, Regency Crest Condominium
Paseo Saturnino, Ma. Luisa, Banilad, 6000 Cebu City, Philippines
Email: truewisdom.tutorial@gmail.com
FB Page: https://www.facebook.com/TrueWisdomHomeschoolSupportTutorialCenter
Contact Numbers:  +63-9062447182 / + 6332-4161802
Note to Philippine families enrolling with Seton: Books are exempt from tax and tariff fees according to Philippine Department Order Number 57-2011.
Please click on this link and print it out BEFORE you try to claim your packages at the local post office. Here's the link: