Meet Our Staff

Meet Some of Our Staff…
All Seton counselors are able to answer general questions about courses, methodology and materials. In addition, counselors have specific areas of academic expertise. If your question is of a technical nature (e.g., "I don't understand how to solve problem 3 on page 56 in Algebra I."), you should ask to be referred to the counselor who has responsibility for that area.
***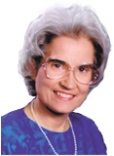 Dr. Mary Kay Clark
mkclark@setonhome.org
(540) 636-9990, x134
Director
Dr. Mary Kay Clark has taken an active role in educational and political issues for over 40 years.
Dissatisfied with the schools available when she resided in Columbus, Ohio, she and other parents established a private Catholic elementary school, Mater Dei Academy, in 1971, where she served as principal for nine years.
Seeing firsthand the opportunities and the pitfalls of private schooling, Dr. Clark left Mater Dei Academy and began teaching her children at home. While in Ohio, she helped establish the state's home schooling association. Upon moving to Virginia in 1982, she became director of the recently established Seton Home Study School. In 1983, she helped found the Home Educator's Association of Virginia, for which she served as Executive Secretary for several years.
Under her direction, Seton Home Study School has grown from 340 students in 1985, to more than 10,000 students currently enrolled in the United States and internationally.
Dr. Clark received a B.A. from Ursuline College, a Masters in Library Science from Case Western Reserve University, a Ph.D. in Education from Assumption University, and an M.A. in School Administration from Grace College.
Besides being a frequent speaker at home education and family conferences, Dr. Clark is also a frequent guest on radio and television programs. She has written many articles on home schooling, and has authored the best-selling book, Catholic Home Schooling: A Handbook for Parents.
Dr. Clark is the mother of seven children, all of whom she has educated at home, and who are teaching their own children at home.
---

(540) 635-4728
(540) 636-9990, x117
Director of Academic Counseling
Father Deacon Eugene McGuirk has been married for nearly 40 years and is the father of 4 children who have been home schooled through Seton, starting in 1995. His three oldest children have now graduated from college, one from Christendom College, the next from the University of North Carolina at Wilmington, and the third from the University of Virginia. His youngest son is now a student at the University of Dallas. Deacon McGuirk was ordained in 1988. Deacon Gene earned his BA from Queens College, NY, an MA from the University of California at Santa Barbara, and an MBA from Adelphi University of NY. He has teaching credentials in New York, California, and North Carolina. He also has earned over 20 credits towards an MA in Theology from the Franciscan University of Steubenville. Before coming to Seton he worked in medical research, business, and taught at the middle school and college levels. Deacon McGuirk takes academic counseling questions by phone and e-mail for Accounting and Logic.
---

(540) 636-1199
(540) 636-9990, x122
High School History, Government, current politics, Home Schooling in general
Mr. Clark, a Who's Who historian, majored in history at John Carroll University and the University of Alaska before serving two tours of duty as a Green Beret Captain in U.S. Special Forces. Since his return from military service, he has taught or supervised almost every level of academic and vocational education. He has also been a radio talk show host, as well as a consultant and speaker for a variety of historical and political organizations. A home schooling father of seven, Mr. Clark has been the Seton Historian since 1989. The author of five historical novels: The Custer Legacy, The Castro Conspiracy, The Blood-Red Flag, Redcoats and Rebels, and The American Renegade.
---

(540) 636-2342
(540) 636-9990, x120
Elementary Counseling
Mrs. Carin Delancey started working for Seton Home Study School as an academic elementary counselor in the summer of 2012. Carin was a home schooling mother for 17 years, and has been a classroom teacher and a CCD teacher. She attended St. Francis College, and later earned her BS Degree in English Education from the Virginia Commonwealth University, specializing in Middle School and High School. She earned her Virginia Teaching Certificate, as well as certificates in nursing. Carin has been active in a variety of ways in her parish. Carin likes to answer grammar and composition questions.
---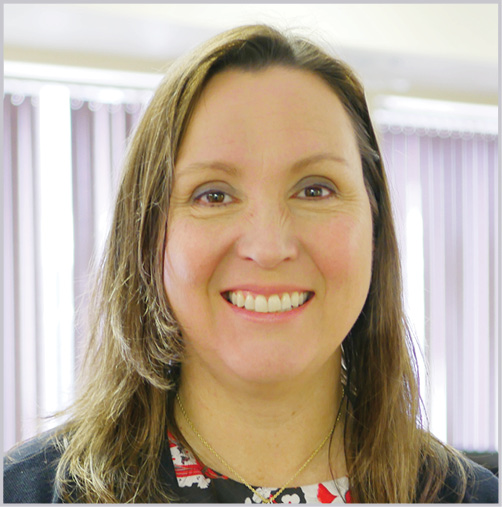 (540) 622-8474
(540) 636-9990, x118
Elementary Counseling
I am an Academic Elementary Counselor. I grew up in sunny Southern California and graduated from Christendom College in 1990 with a B.A. in English Literature. My husband John and I have homeschooled all nine of our children. I have spoken at Catholic homeschooling conferences and written for Seton Magazine. I love the opportunity to serve as a counselor for homeschooling moms. Please, don't hesitate to call me or the other elementary counselors when you have a question. We're here to help you on your homeschooling journey!
---

(540) 636-1755
(540) 636-9990, x124
High School English
Walker Solis joined Seton as an English grader in March of 2007 and now works as a High School English and Literature counselor. He was home schooled with Seton from 4th grade to his graduation in 2001. He was on the Dean's List and graduated with a B.A. in English Writing from the Franciscan University of Steubenville. While there, he was the editor of two campus journals.
---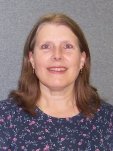 (540) 622-5526
(540) 636-9990, x119
General Counseling, Elementary Math help, Home Schooling encouragement
Cecilia has been with Seton since 1998. She home schooled her daughter from 7th grade through 12th grade with Seton. Her past work experience includes working with industrial engineers and as a technician in a quality control laboratory. She is available for general curriculum questions, elementary math help, assistance with how to home school, and encouragement for moms.
---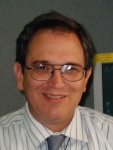 (540) 622-5537
(540) 636-9990, x163
Spanish, French, Math, Science
Manuel Vicente joined Seton as an Admissions Counselor in March of 2003 and is presently does junior high and high school counseling for math, science, and Spanish. He is the father of four children, all of which have homeschooling with Seton. He graduated with a B.S. in meteorology from Florida State University and has worked as a forecaster with the U.S Air Force and as a Spanish-language forecaster on radio and T.V. in Miami. He has coordinated education programs in Florida's prison system for several years and is a certified math teacher. Manuel has recently been involved in Seton curriculum development projects in science and foreign languages and actively promotes Seton homeschooling in South America and the Philippines.
---

(540) 622-5525
(540) 636-9990, x138
Director of the Grading Department
Rhonda Way graduated from Boston University with a degree in Political Science. Rhonda had experience in administration before she came with Seton Home Study School in 2000 as a grader. Very quickly, Rhonda took over as the Administrator and Evaluator of all the Elementary Graders, and after a few years, became Head of the whole Grading Department. She answers questions dealing with grades and grading for the High School students, while her assistant, Bruce Hacker, answers questions regarding grades and grading for the Elementary level students.
---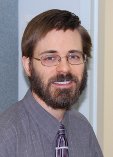 (540) 622-5546
(540) 636-9990, x176
Head of Special Services
Stephen received his Bachelor of Science Magna Cum Laude in Psychology and Religion from the University of Mary Washington in 2000, and his Master of Teaching in Special Education with an endorsement in Learning Disabilities from the University of Virginia in 2002. He spent two years teaching children with learning difficulties in the public school system and has experience administering and interpreting the Woodcock Johnson III Achievement Test and designing and implementing IEPs and Behavior Modification Plans. Stephen taught a First Communion Catechism class at St. Joseph's in Richmond. He is married with eight young children.
---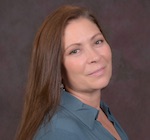 Photo by Bill Henry
(540) 622-5558
(540) 636-9990, x171
Special Services
Karen Eriksson-Lee holds a Bachelor of Science for Dance with a Minor in Psychology from Shenandoah University, and a Master of Education from Shippensburg University. She began working in Seton's Special Services Department January of 2018. She is a professional ballet teacher, private coach and guest teacher.
Karen worked in the Autism Unit at Grafton school, and at the Evans Home for Children for abused and under-privileged children in Frederick County, VA. She has worked in both public and private schools as a teacher and para-professional to children with Autism and those with Learning Disabilities.
---
Tom Herlihy
(540) 636-1846
(540) 636-9990, x165
High School Math and Physics
Tom Herlihy answers your questions regarding High School Math and Physics. He received a BS in Electrical Engineering from Manhattan College and has home schooled his four children.