Seton provides academic forums for parents and students. These forums allow students to ask fellow students questions about assignments, or ask questions of Seton's academic staff in an online group setting.
Parents can find at these forums a community of other Seton parents and discuss teaching strategies and other topics relevant to homeschooling families.
These forums are exclusively available to enrolled families and are moderated by Seton staff members.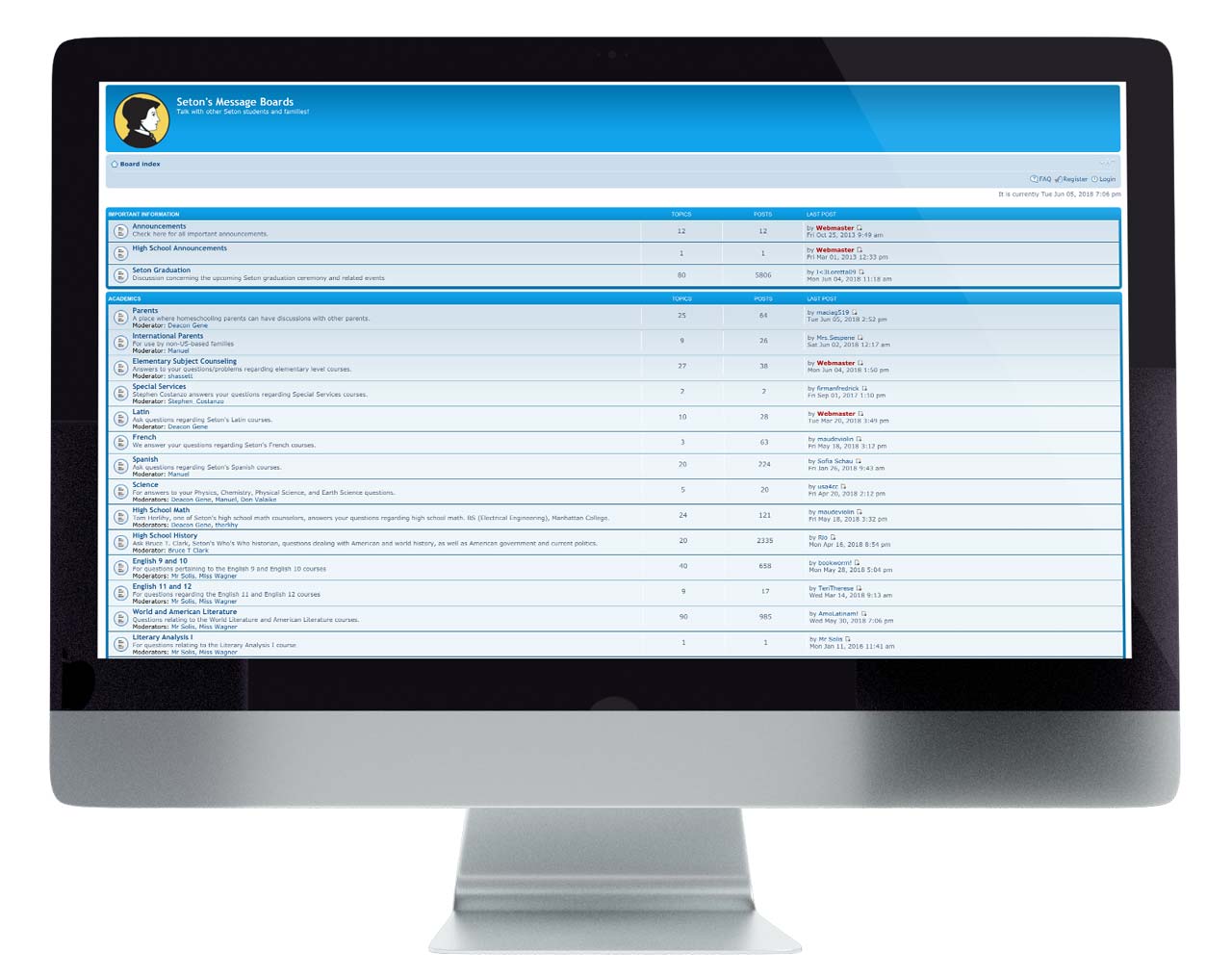 The Value of Your Enrollment
Your enrollment provides you with much more than just a box of books. It provides an accredited education, a strong support system, and a community of staff and homeschoolers who are in your corner. It provides access to academic and support counseling, grading and record keeping, and a solid Catholic curriculum that promotes strong Catholic values in each and every subject.