Contact Us
Contact Us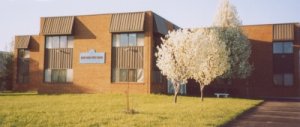 Seton is located at 1350 Progress Drive, Front Royal, Virginia 22630. (Click here for driving directions.) Our business offices are open Monday through Friday from 9 a.m. until 5 p.m., Eastern Time, and visitors are welcome.
To reach Seton by phone, call 540-636-9990 during normal business hours. Seton's fax number is 540-636-1602.
Some useful phone numbers:
Department
Number
Admissions
540-636-2039
Toll-free: 1-866-280-1930
Fax: 540-636-2648
Counseling
540-622-5526
Seton Educational Media
540-636-9996
Seton Testing Services
540-636-1250
Toll-free: 1-800-542-1066
For answering curriculum and general home schooling questions only, a minimal staff is available until midnight, Eastern time, Monday through Friday; and also on Saturday, 9-5.
Seton Educational Media can be reached by calling 540-636-9996, Monday through Friday, 9 a.m. to 5 p.m. Eastern Time. Voicemail available 24 hours a day, 7 days a week. The email address is sem@setonhome.org
Those who would prefer to correspond via e-mail should choose from the following addresses:
For those not yet enrolled with Seton Home Study School:

For families currently enrolled with Seton Home Study School (please include student name,grade level, and zip code when emailing):

| E-mail here: | For: |
| --- | --- |
| counselors@setonhome.org | advice on teaching your children, help with curricular materials, course approvals and other home schooling assistance, comments or suggestions regarding curriculum or materials (typos, changes to book contents, etc.), general comments or suggestions. (Individual counselors' addresses are available on the counselors page) |
| grading@setonhome.org | questions about grades received, grading policy, etc. |
| shipping@setonhome.org | for questions or help with shipments of course materials, missing materials, etc. |
| myseton@setonhome.org | for technical help with the Seton web site |
Vendor-related and corporate business:

If messages sent to one of the above addresses are returned undelivered, but you know your e-mail program is working correctly, write to postmaster@setonhome.org for assistance. Please do not write to this address for any other purpose.