The Stay-at-Homeschooling Mom Podcast: A New Podcast from Seton Home Study School.
Join Mary Ellen Barrett and Ginny Seuffert, two leading speakers and writers on the topic of Catholic education, as they discuss ways in which Catholic parents can find success in their homeschooling journey.
Available on all of your favorite podcasting services, or listen on the Seton website. Subscribe today!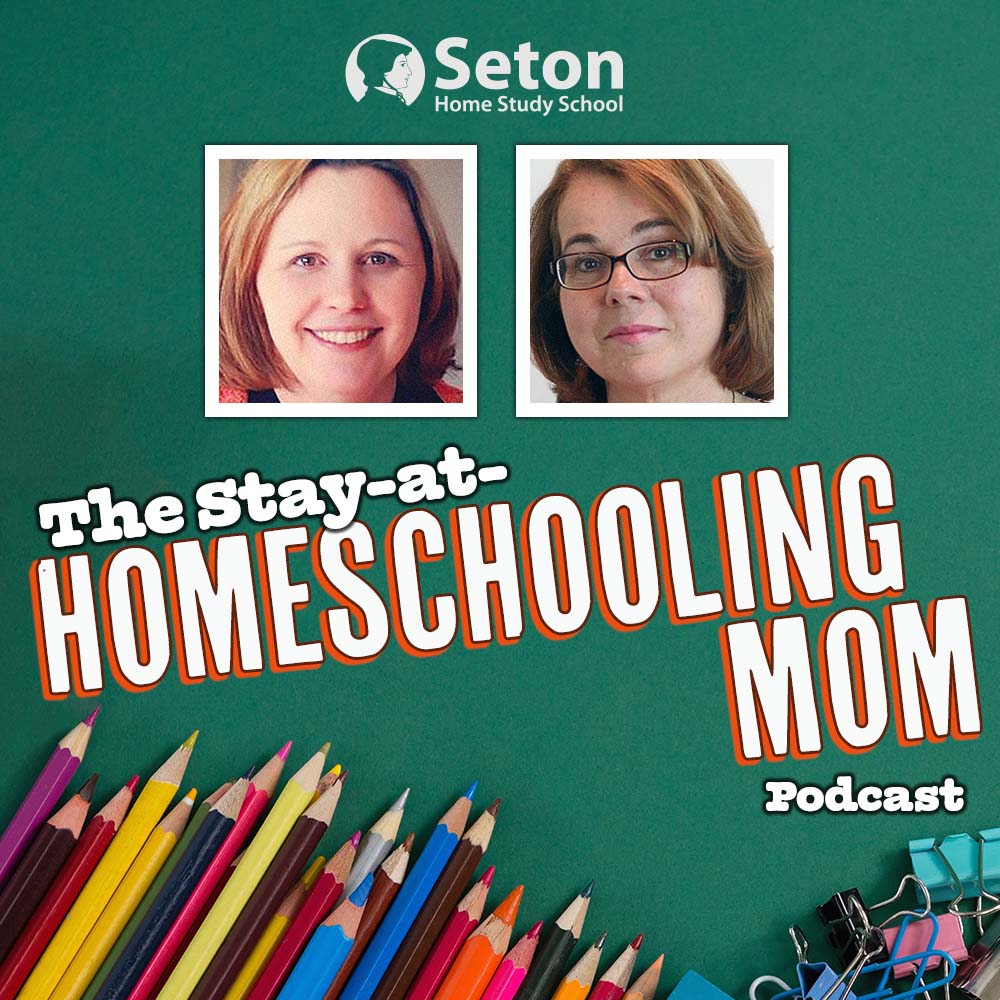 Listen to the Latest Episodes
These show notes coming soon.
2023-02-15: Interview with Dr. William Thierfelder (President, Belmont Abbey College)
2023-02-08: Decluttering
2023-02-01: Quotes, Poetry, & Song – Expanding Your Student's Love of Words
2023-01-25: Coping with Burnout
2023-01-18: Sacraments for Homeschoolers
2023-01-11: Top Ten Reasons to Homeschool
These show notes coming soon.
2022-12-28: Guarding Your Time
2022-12-14: Enrichment – How to Fit It In
2022-12-07: Homemaking
2022-11-30: Discipline in the Early Years
2022-11-23: Why Homeschool?
Subscribe on Your Favorite Podcast Service