Though Seton is located in the United States, we serve homeschooling families from all across the world. This page provides particular information about a few countries in which we have students, as well as information for military families serving abroad.
 There had been some shipping delays earlier due to Covid-19, but due to a new arrangement with DHL, we will be able to start shipping again to our most common countries like the Philippines, UAE, and Qatar. Hopefully we can now ship to almost every country.
---
Homeschooling in the Philippines
We have two very active communities on Facebook for Filipino Families (both for those living in the Philippines and those living abroad)
www.facebook.com/SetonPhilippines
www.facebook.com/groups/SetonFilipinoFamilies
1) The following Partner Centers in the Philippines use Seton Home Study School's curriculum. Please feel free to contact them for more information on books, lesson plans or enrollment:
Living Saints Homeschool Support & Tutorial Center
#51 10th St, Rolling Hills Village
New Manila, 1112 Quezon City, Philippines
Email: living.saints.tutorial@gmail.com
FB Page: https://www.facebook.com/livingsaints
Contact Numbers: +632-7236609  / +63-9163020903
True Wisdom Tutorial Center
Office No. 5, Regency Crest Condominium
Paseo Saturnino, Ma. Luisa, Banilad, 6000 Cebu City, Philippines
Email: truewisdom226@gmail.com
FB Page: https://www.facebook.com/TrueWisdomHomeschoolSupportTutorialCenter
Contact Numbers: 6332 2345305 and 639325203193
2) Expedited Shipping Information
Estimated Shipping time to Manila area: 14-21 days
Pre-K and Kindergarten – 1 enrollment: $75.00
First Grade through High School – 1 enrollment: $150.00
3) As per Philippine Order Number 57-2011, foreign books for personal use are exempt from tax and tariff fees. Please click on the link below and print out BEFORE you try to claim your packages at your local post office:
http://www.officialgazette.gov.ph/downloads/2011/12dec/20111212-DOF-DO-57-2011-BSA.pdf
One common question we receive is whether Seton Home Study School is accredited by the Philippine Department of Education (DepEd)?
DepEd accredits schools located in the Philippines, and as Seton is an American school with our offices in the United States, Seton is outside of the DepEd jurisdiction. However, Seton records are accepted in the Philippines. We issue transcript of records to our students and an American diploma to our graduates. We have several graduates who are now studying in different Philippine universities like University of the Philippines, Ateneo De Manila University, University of Sto Tomas and De La Salle Universities. For families who want to shift to a regular school from Grades 1 to 10, it is best to ask the school its requirements for international students with an American transcript. The requirements vary from different schools. From our many years experience, students who used Seton transcripts in transitioning to Senior High and College in Philippine schools have been accepted. They are performing excellently in their chosen courses.
---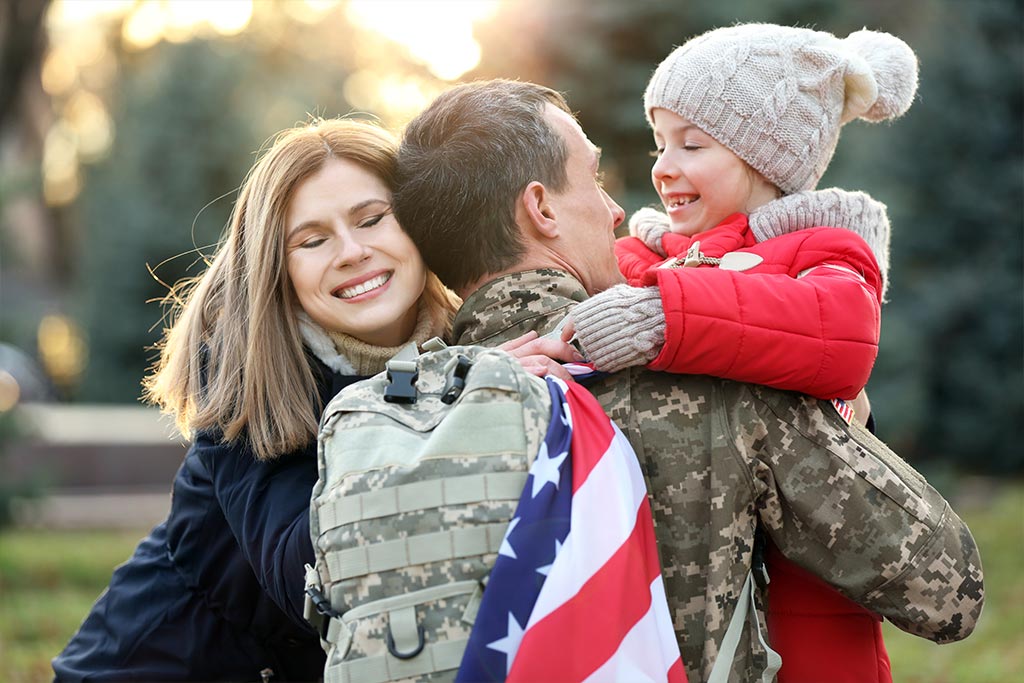 Serving Military Families
Seton is proud to serve our families currently in active military service. To further serve you, we have developed a special discount specifically for active military families: a $30 savings per child for Grades Pre-K through 12th grade.
If you enroll online, enter code MILITARY in the comments so that we will know to process your enrollment as an active military enrollment. If you enroll at a conference, be sure to mention your active military status. This military discount still applies even after the standard per-child conference discount.
The Value of Your Enrollment
Your enrollment provides you with much more than just a box of books. It provides an accredited education, a strong support system, and a community of staff and homeschoolers who are in your corner. It provides access to academic and support counseling, grading and record keeping, and a solid Catholic curriculum that promotes strong Catholic values in each and every subject.