From the Director
From the Director…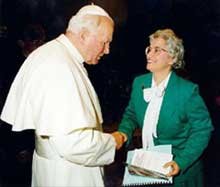 We have designed this Web site to support the mission of Seton Home Study School, to help parents with the Catholic homeschooling of their children, in all subject areas, in grades kindergarten through high school.
In his Letter to Families, Pope John Paul II wrote: "Parents are the first and the most important educators of their own children, and they also possess a fundamental competence in this area; they are educators because they are parents."
This quotation from His Holiness sums up very well the philosophy of Seton Home Study School. We are here to assist parents with their educational duties. We help by providing counseling by phone, message boards, fax and e-mail. We also provide daily lesson plans, testing services, books, software, videos, and other educational materials for Catholic homeschooling.
Please take a minute and browse our web site. Our on-line resources include our past Seton Home Study School newsletters, which will help not only those considering home schooling but also those who may be looking for ideas to live the Catholic life to the fullest.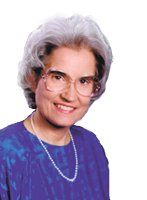 Our Seton Educational Media (SEM) catalog contains many useful items, including books, videos, and software. We also offer online testing, online courses, and audio tutorials.
Along with our staff of 135 people, I look forward to serving the Catholic homeschooling needs of your family.
Keeping the Holy Family as our model,
Mary Kay Clark, Ph.D.
Director