Seton Honor Code
Seton Honor Code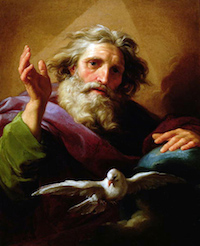 As a Catholic organization, Seton Home Study School has always had a code of conduct and an honor code. We all know this code as the Ten Commandments. We have always relied and continue to rely on you, the parent-teachers at home, to ensure that the students live and learn according to the virtues described by the Commandments, even as we work to infuse our teaching materials with the faith and morals of the Catholic Church.
Over the years, Seton has included an Honor Pledge on some of the courses and/or assignments the students are required to submit. However, because of recommendations from our accreditation committee to establish an honor code, we are implementing an Honor Pledge based on the official Arlington Diocesan Honor Pledge. Beginning January 1, 2014, this pledge will be mandatory for all students enrolled in 7th and 8th grades, and all students enrolled in high school courses. In a culture where honesty means less and less, we know our families will readily join us in the endeavor to be explicit and conscious about living virtuously and to set an example of honorable behavior for society.
The Seton Home Study School Honor Pledge is based on moral values presented in the Gospel message of Jesus Christ. The role of the staff and faculty is to work with the students and parents to assist the students in developing strong Catholic values. The Honor Pledge is highlighted in bold text immediately below, followed with an explanation of the specifics encompassed by that Pledge.
Please contact the Guidance Counselor with any questions at 540-636-2238.
Honor Pledge:

On my honor as a child of God, I state that I have not received unauthorized help with this assignment.
For each assignment that is submitted to Seton for grading, this pledge is to be written by the student, or the student validates the pledge as it appears for online courses, or otherwise as submitted.
The Honor Pledge does not permit cheating, plagiarizing, or falsifying.

Cheating Defined

Copying information from another student's quiz, test, or assignment
Communicating in any way with another student during a quiz or test
Providing answers to another student for his quiz, test, or assignment
Sharing answers for a Seton assignment with a student who has yet to take the quiz or test
Using

unauthorized

assistance, such as notes, books, lesson plans, or Internet during a quiz or test
Submitting a full or partial assignment produced by someone else
Plagiarizing Defined

Using any exact phrases or ideas of an external book, website, or work of criticism

without quotation marks and/or proper citation

. (External means any material not specifically provided to you by Seton.)
Using any exact words or ideas from an external source or paraphrasing an external source on assignments that

do not permit the use of external resources

Using any exact wording from the lesson plans or My Seton online resources. The Seton resources are provided to help you study and form your ideas, but

exact wording from these sources cannot be cited

.
Using any exact wording from the textbook, online textbook, or novel without

quotation marks and proper citation

Using paraphrasing of wording from the original source and citing it, but expressing it in words or sentence structure

so similar to the original that it is almost a quotation
Falsifying Defined

Lying to counselors or graders
Creating or altering a source of information for an assignment
Forging a signature
Using a computer or any technology to falsify information
Consequences: Use of Disciplinary Action

Each offense will be dealt with on an individual basis. Penalties may include a failing grade for the particular assignment, a failing grade for the course, and/or other penalties up to and including expulsion.
Expulsion may result if one of the following occurs:
a serious infraction of the rules;
continuing disregard of the rules.
Seton Home Study School Code of Conduct

Based on Catholic moral values and respect taught by Jesus, in interaction with Seton staff, students and parents will
be honest;
be respectful and courteous;
use appropriate language; and
not disrupt the work of Seton.
Seton staff is committed to observe the Code of Conduct when interacting with parents and students, as well as other staff members.
Abusive language or conduct by students or parents will not be tolerated.