Teaching Textbooks™ are interactive online math courses designed specifically for independent learners. Each course contains a digital textbook, teacher lectures, and audiovisual step-by-step explanations of math concepts.
Teaching Textbooks courses are accessed using the Teaching Textbooks website. Families who enroll in a Teaching Textbooks course with Seton will receive a coupon code that can be used to redeem a one-year course license with Teaching Textbooks.
In addition to the license, Seton includes a printed course manual with a suggested course schedule and required tests.
A software license fee of $55 applies to this course.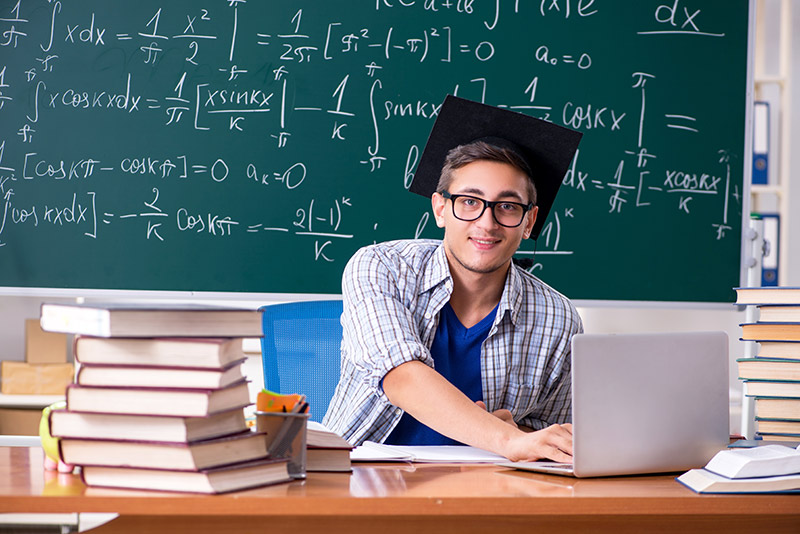 Junior High and High School Math Courses
Refund Policy Details
If you are not happy with your Teaching Textbooks course, you must contact Seton within 30 days of activating your course code in order to receive a refund of the course cost. If you decide to switch to another math program within 30 days of activating your license, then Seton can switch your course and refund any fees you paid for the Teaching Textbooks license. After 30 days, you could still switch to another math course, but there could be no refund of the software license fee.
The Value of Your Enrollment
Your enrollment provides you with much more than just a box of books. It provides an accredited education, a strong support system, and a community of staff and homeschoolers who are in your corner. It provides access to academic and support counseling, grading and record keeping, and a solid Catholic curriculum that promotes strong Catholic values in each and every subject.