Seton's detailed Lesson Plans are academic, faith-centered parent guides, carefully designed to remove the stress of planning your daily lessons.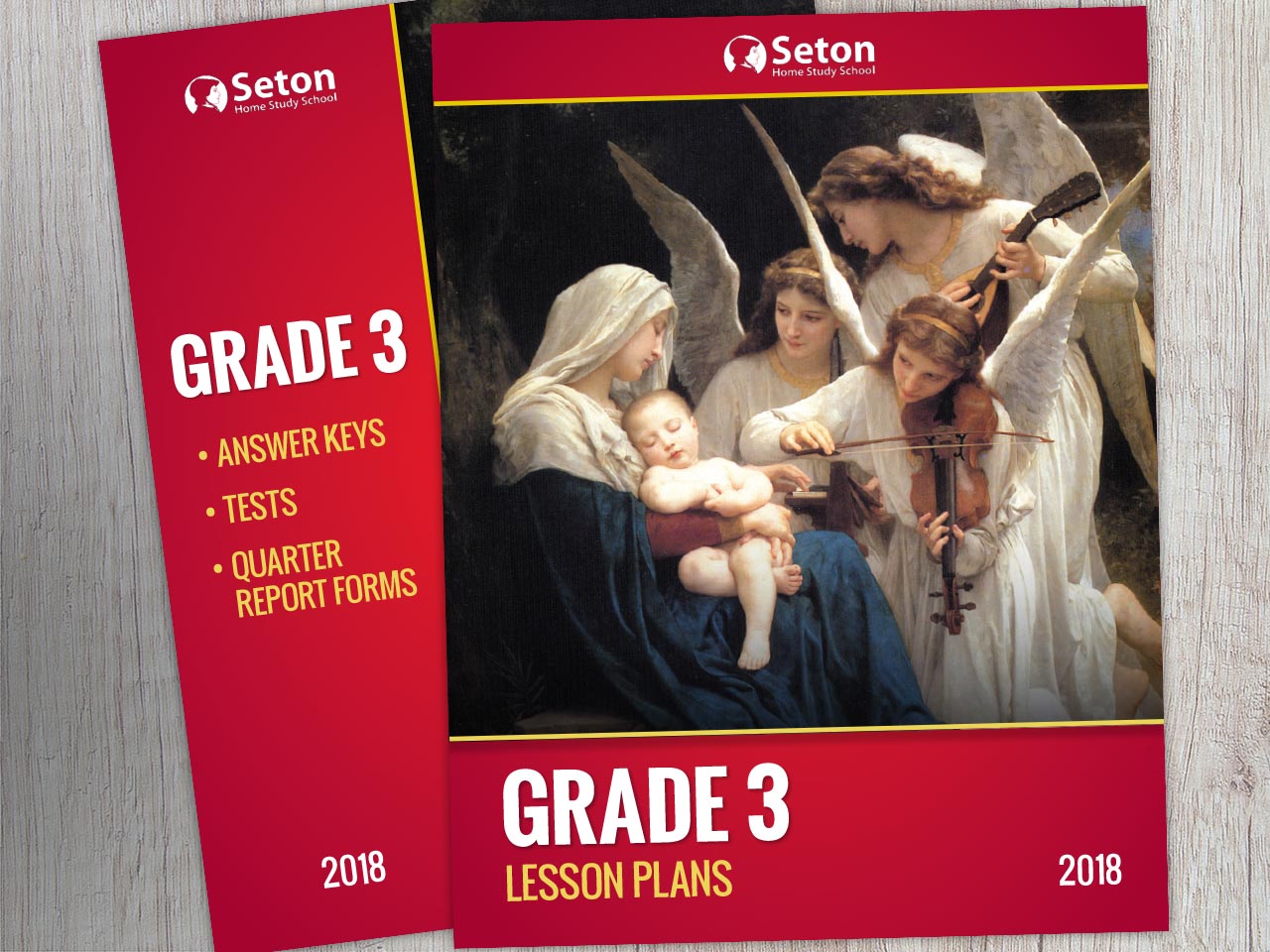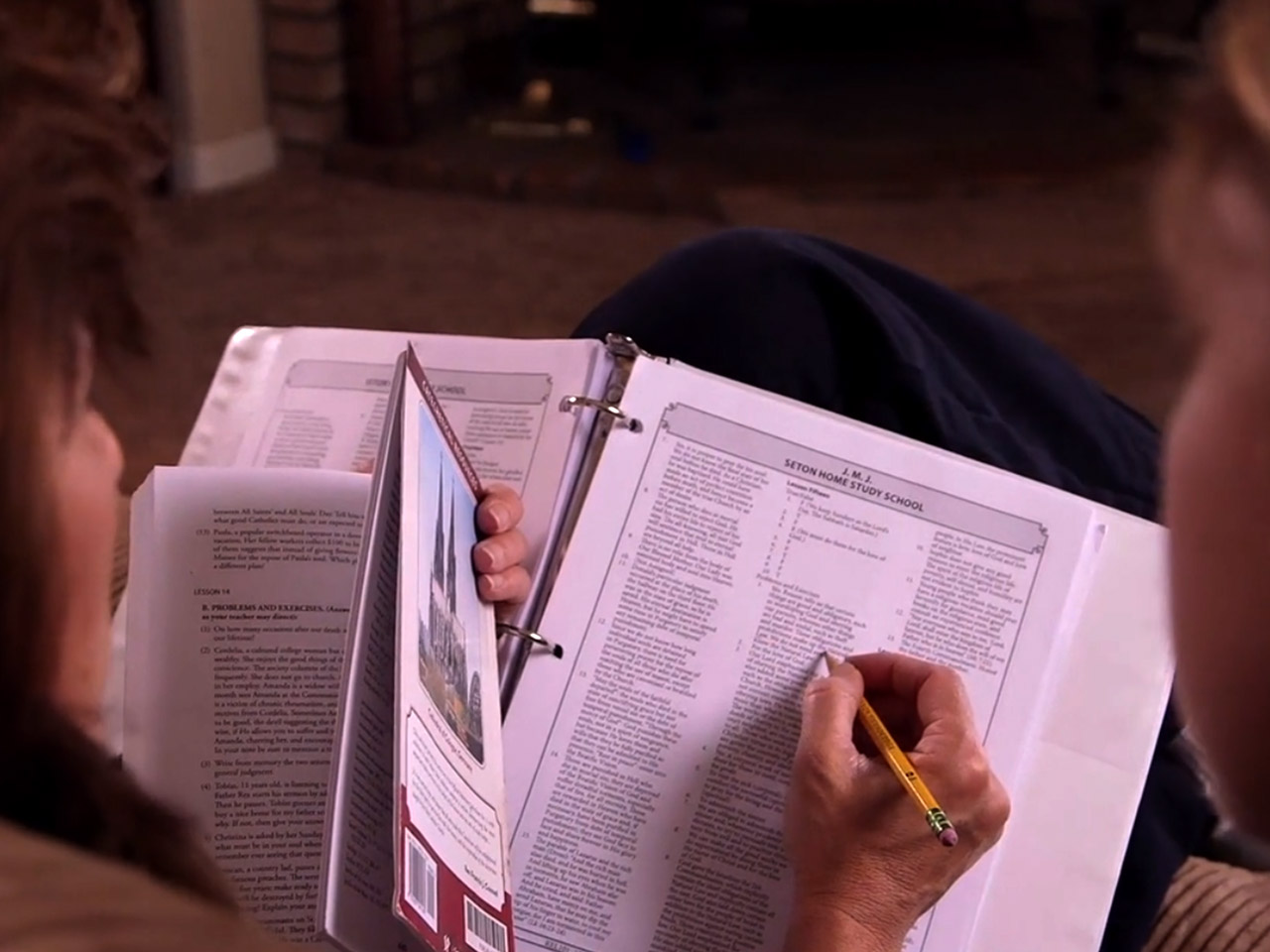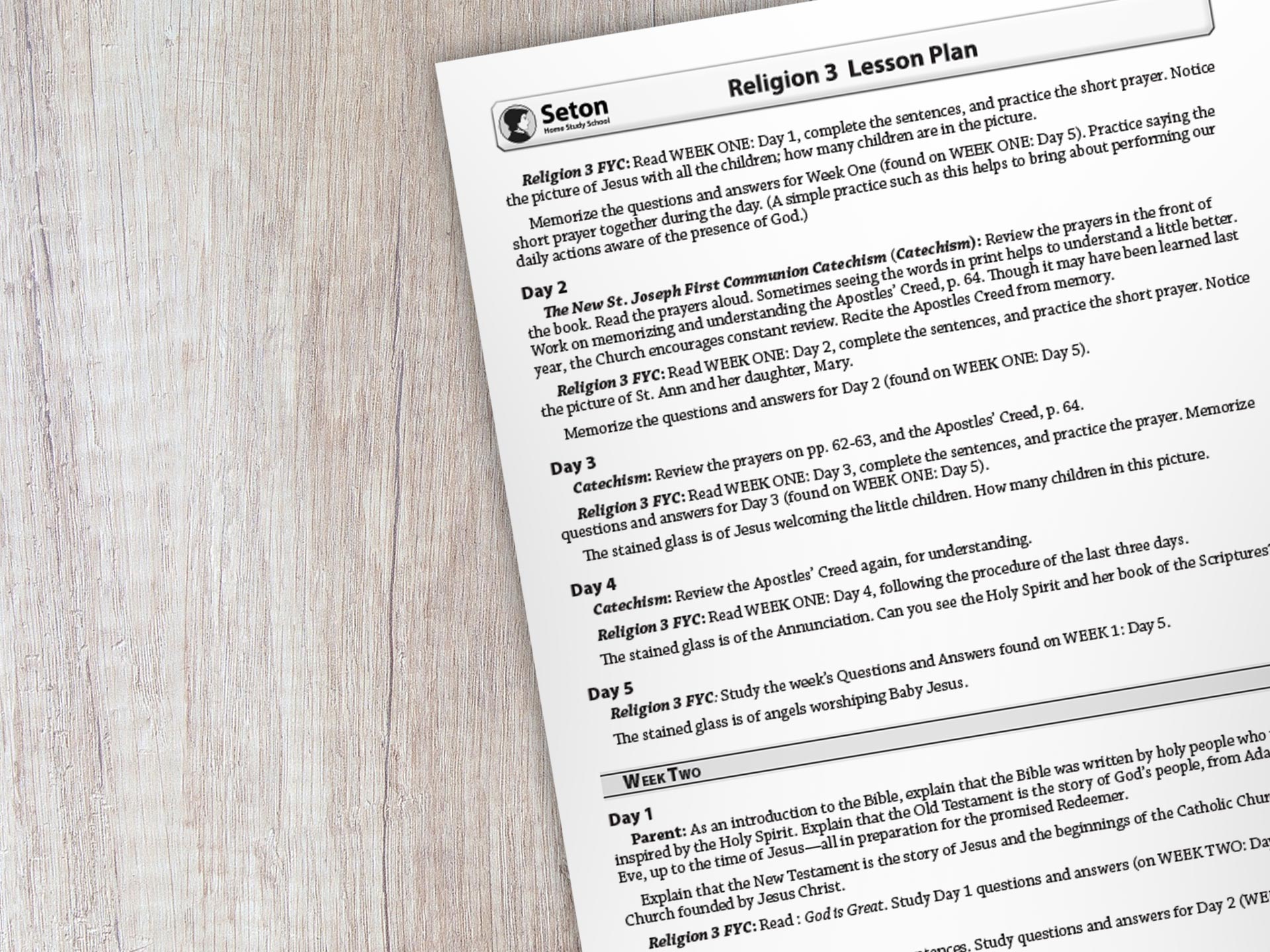 These Lesson Plans provide a daily schedule of assignments. The Lesson Plans can be adjusted in the Teacher's Plan Book and they can be adjusted online and printed out for each day.
Adjust the program to fit the child, not the child to fit the program.
Dr. Mary Kay Clark, Director of Seton Home Study School
Because every child is unique and may need different levels of study in certain areas, the Lesson Plans indicate what is required, optional, and supplemental. You can then adjust the Lesson Plans to meet the needs of your child and family.
The Value of Your Enrollment
Your enrollment provides you with much more than just a box of books. It provides an accredited education, a strong support system, and a community of staff and homeschoolers who are in your corner. It provides access to academic and support counseling, grading and record keeping, and a solid Catholic curriculum that promotes strong Catholic values in each and every subject.