Seton Student Achievements
Seton Student Achievements

Submissions may be sent by mail or by e-mail to webmaster@setonhome.org
Seton Student Headed to National Spelling Bee

Seton eighth-grader Bethany Doudna recently won the Interior Alaska Spelling Bee, qualifying her to participate in the Scripps National Spelling Bee to be held this May. Her sister Kimberly participated in the National Spelling Bee in 2003 and 2005. Bethany has been enrolled in Seton since Kindergarten. She is most looking forward to seeing the National Shrine of the Immaculate Conception in Washington, DC.
More information can be found at http://www.newsminer.com/news/local_news/idea-student-bethany-doudna-wins-interior-alaska-spelling-bee/article_b0dd3d92-c55f-11e4-b7ce-7b59deaf9268.html
Senior Nominated to Service Academies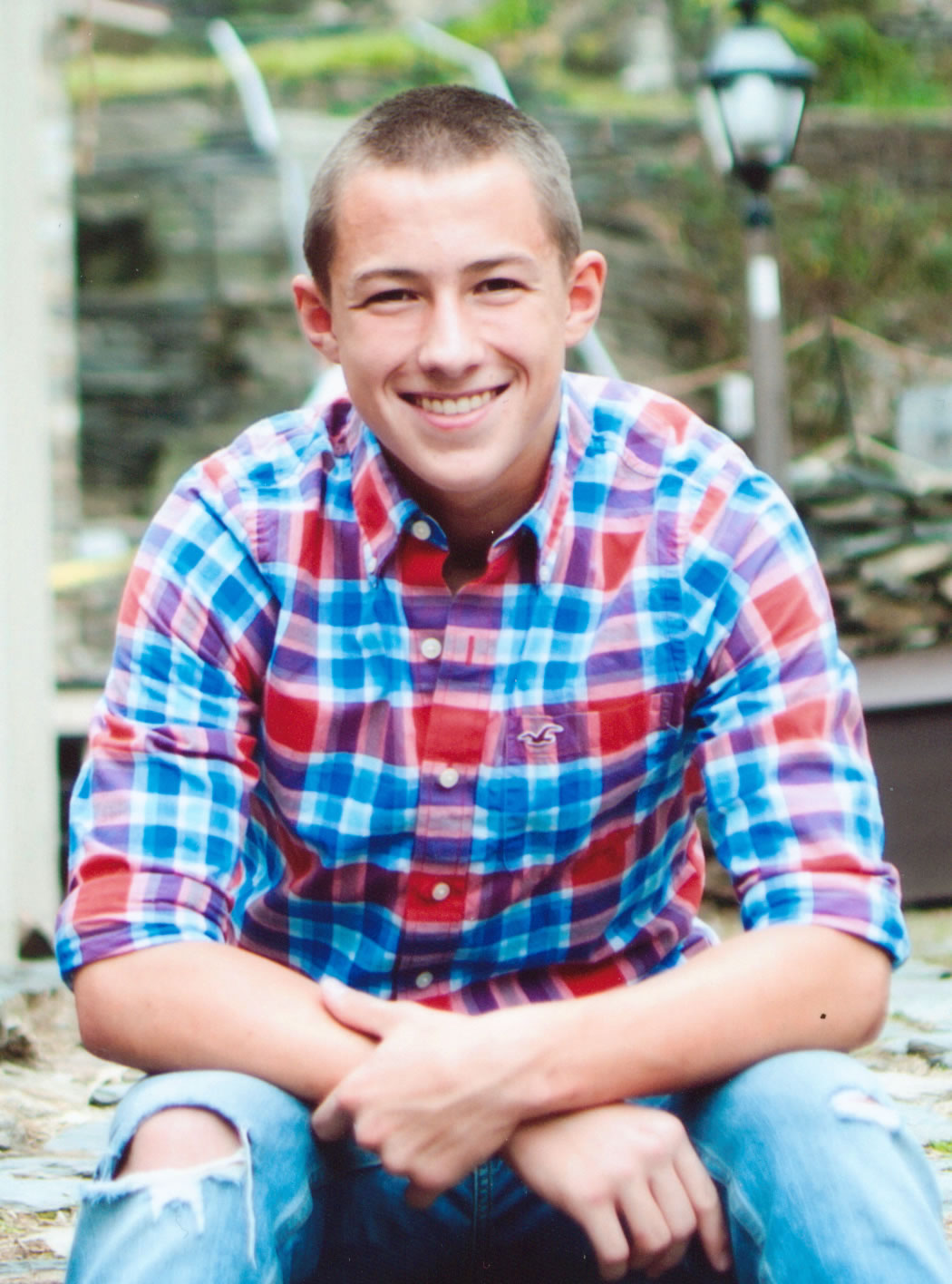 Sean Timberlake
West Virginia Seton senior, Sean Timberlake, has received three nominations to the U.S. military service academies. He acquired two nominations to the US Naval Academy from U.S. Representative Shelley Moore Capito and U.S. Senator Joe Manchin and one to the U.S. Merchant Marine Academy from U.S. Senator Jay Rockefeller. Sean plans to study engineering.
Seton Alumnus Graduates with Master in Music and Works as Organist

Jarrett Larson (26) is our eldest son. He was initially public schooled, and wanted to do more with his life that was not happening in public school. After 10th grade, he came to be homeschool. We were all graced and blessed.
He was also gracious enough to be our guinea pig, and so we chose Seton to help with this education venture, as God would have it for him. There was lots of hard work and lots to be fixed, but he made it work. He became a BSA Eagle Scout, Venturing Scout and Leader, and entered the fascinating world of piano performance in classical music.
He also got to spend more time with his family, especially his grandparents who supported his musical talent in many ways. He was also blessed with a wonderful private music teacher, Doris Blake, who inspired him through his homeschool to work long and hard to reach his goals.
He did, he became accepted at the SUNY Potsdam's Crane School of Music. He has also been teaching the piano to students since he became homeschooled, and continues today privately and at the SUNY campus. He is currently graduating with a Masters and works as the organist for St Mary's Church in Potsdam, NY, as well as having substituted for a professor at SUNY-Crane.
He finds the time to climb, hike and get trained to do high-ropes courses at Scout camp and work in other related fields. Additionally, he's climbed all 46 peaks in the Adirondack's 46er's list (A non-profit organization whose members have climbed the 46 major peaks of New York's Adirondack Mountains) with his family. He continues to hike for fun as well as help community events with his musical talents.
Jarrett and his current work can be observed at his website jarrettlarson.com. He has had through all this journey met lots of wonderful and interesting people through his education, hobbies and profession. Everything from rangers, chipmunks who come snatch your bag of gorp, and Canadians in the back woods to Music professors, who saw his talent and mentored him musically. He has also paid his gift back to others and teaches joyfully.
You can also go to Mass in Potsdam at St Mary's and meet him as your organist.
Homeschooling has truly allowed Jarrett to tailor his education to do the things he felt called to do, and I as his mother have personally heard from him; "Thank you for homeschooling me, I really appreciate what I have". To me, those words say it all about homeschooling.
Enjoy your Seton choice; it is a blessing, and a blessing to hear your kids acknowledge that.
Student Receives Girl Scout Award

The Girl Scouts of Central and Southern New Jersey has awarded Stephanie Kohler, a ninth grader, her Silver Award. Stephanie's project was called DARE with a Twist. It was to help other homeschool students learn about the dangers of legal and illegal drug abuse.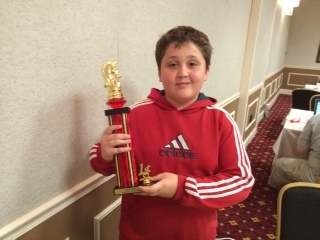 Frank with his trophy
Seton Student Wins Chess Tournament

Frank Baugh won 1st place in his division in the Renaissance Knights chess tournament on September 14th. He won 2 games in a row. The third game resulted in a draw. In the fourth game, he won against the only undefeated player at the tournament, giving him first place.
Two Former Students Called to Priesthood

Fr. Joseph Andre Gill was ordained to the priesthood for the Diocese of Bridgeport, CT on Saturday, May 25th, 2013.
Patrick Gill was accepted into the Priestly Discernment Program for the Archdiocese of Baltimore in December 2013. He is now attending the St. John Paul II Seminary in Washington, D. C. and attends Catholic University of America.
Sayres Receive Degrees from Virginia Tech

Jennifer Ann Sayre received her Doctor of Philosophy degree from Virginia Tech on Friday, May 16, 2014, in the College of Liberal Arts and Human Sciences, Department of Sociology.
Katy Clara Sayre received her Bachelor of Science degree, cum laude from Virginia Tech on Saturday, May 17, 2014, in the College of Agriculture and Life Sciences, Department of Animal and Poultry Sciences.
The proud parents are Thomas H. and Carla A. Sayre of Front Royal, Virginia.
Former Student Graduates Summa Cum Laude

Former Seton high school student Rebekah Angstman recently graduated summa cum laude from Ave Maria University (May 10th, 2014). She had the honor of being the salutatorian and receiving the departmental history award.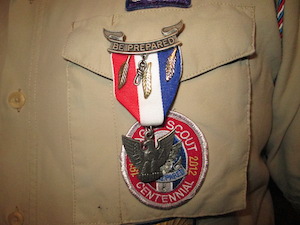 Christopher's awards
Senior Earns Eagle Scout Palms

Seton senior Christopher Kohler completed an additional fifteen merit badges to earn the Bronze, Gold and Silver Eagle Scout Palms.
Student Qualifies for Irish Dance World Championships

Claire Froman qualified for the 2014 Irish Dance World Championships to be held in London, England! She will compete in London on April 14, 2014.
Perfect Score on National Latin Exam

Claire Froman, a current Seton Highschool student, received a Perfect Score on the National Latin Exam. This is her second year in a row with a Perfect Score!
Seton Freshman Wins Local BGCA Youth of the Year Competition

Seton freshman Brianna Buss has won the 2014 Boys & Girls Clubs of America Youth of the Year competition at Seymour Johnson Air Force base in Goldsboro, North Carolina. She will compete at the state level for a $1,000 scholarship, and could advance through the Southeast Region competition to the National level and a possible $50,000 scholarship.
As the Boys & Girls Clubs' premier youth recognition program, the Youth of the Year competition recognizes outstanding family, school, and community participation and accomplishment. More information may be found in the Seymour Johnson AFB press release.
Student Wins Art Work Contest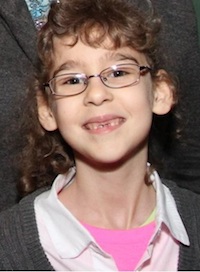 Holly Holyszko
Seton student Holly Holyszko recently won the 2014 art work contest for the cover of Kind News Magazine's "Primary Edition for K-2″. The April/May edition will have her art work on the cover and will feature an article about her and a rescue dog named Aubie celebrating Adopt A Pet Month. Kind News is a publication of The Humane Society of the United States and is sent to 20,000 classrooms across the U.S. in grades K-6 as well as individual homes. For more information about the magazine go to http://www.humanesociety.org/news/magazines/kind_news
Former Student Ordained to Priesthood

Former student Joseph Gill became Fr. Joseph Gill on May 25, 2013 in Bridgeport, CT. He is serving at St. Mary Church in Bethel, CT.
Graduate Accepted into Ballet Program

Theresa Annmarie Schmitz is a 2013 Seton Graduate. After only four years of pre-professional ballet training, she was accepted into Ballet 5:8′s trainee program.
Ballet 5:8 is a Christian professional performing company dedicated to serving the people of Chicago proper and surrounding areas through the creation and presentation of original works of art that are engaging, excellent, creative, and most significantly, purposeful. (From the Ballet 5:8 website: ballet58.org)
Distinguished Honor Graduate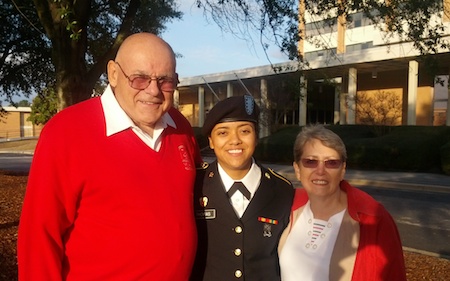 Joy with her grandparents
Joy Thomas, Seton Class of 2013, graduated from Army Basic Combat Training and Advanced Individual Training as a 25U or Signal Support Systems Specialist. She was recognized as the Distinguished Honor Graduate of her class. Starting in January, Joy will be attending the University of North Georgia, one of the six senior military colleges, as a cadet on the Georgia Military Scholarship, which is a full scholarship. Joy is a political science/pre-law major with a minor in Arabic and a soldier in the Georgia National Guard.
Update on the Poston Family

Jennifer Leigh Poston Mazzara is mother of three boys. She completed her M.A. in History with honors from the American Military University in August 2013.
Michael E. Poston is in II Theology at Mundelein Seminary for the Diocese of Knoxville.
Elizabeth M. Poston, now Sister Margaret Mary of the Sacred Heart of Jesus, is in her canonical year (novitiate) with the Sister Servants of the Eternal Word, Birmingham, AL.
Seton Graduate Profiled on University Website

Seton graduate Sarah Ashour, currently a junior at the University of St. Thomas in Houston, TX, was recently profiled on their website. She is a member of the Honors Program at UST and was awarded the V.J. Guinan Scholarship, which is a full-tuition scholarship.
Former Seton Students Sing at Pope Benedict's Last Epiphany Mass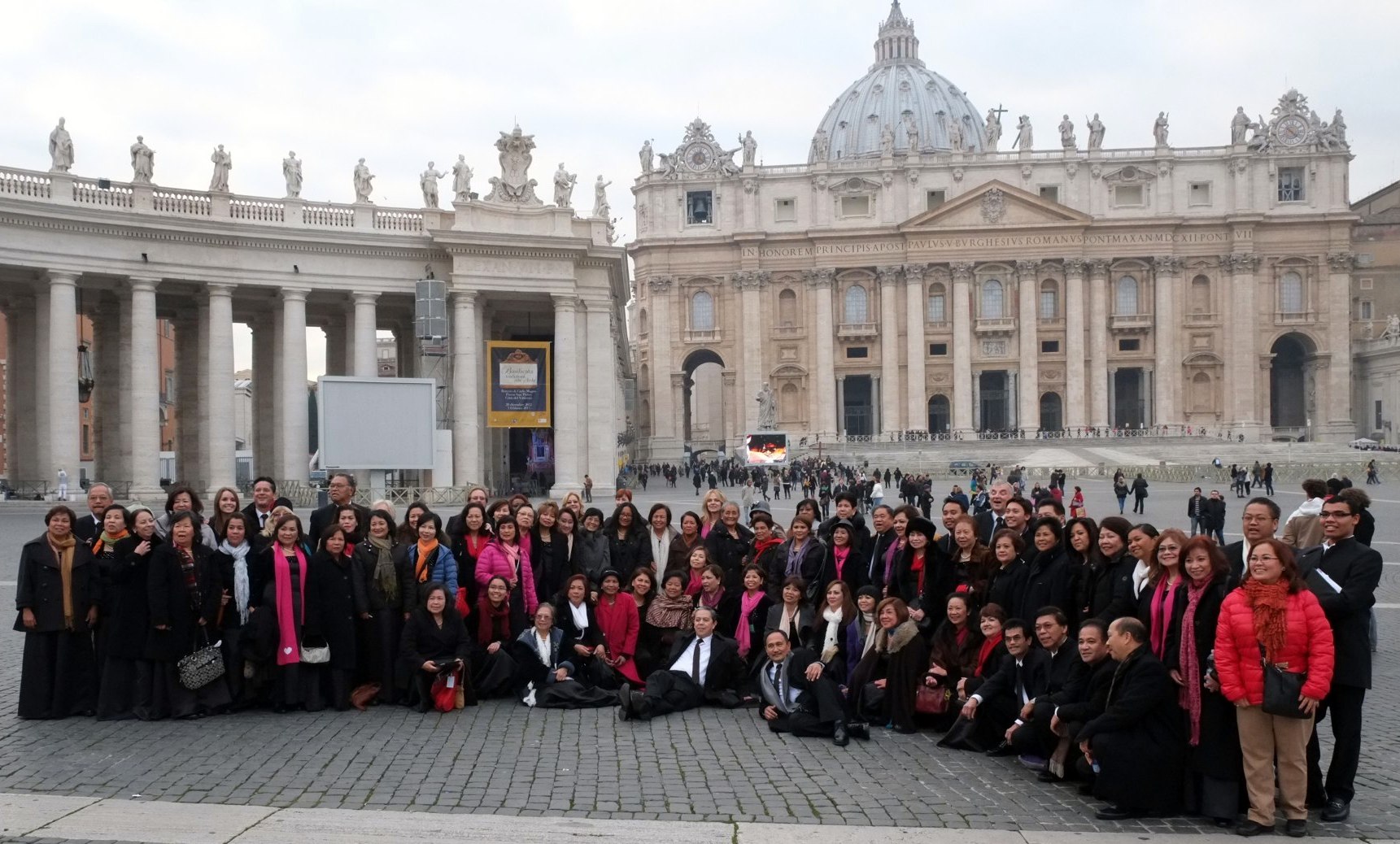 The San Gabriel Valley Vatican Choir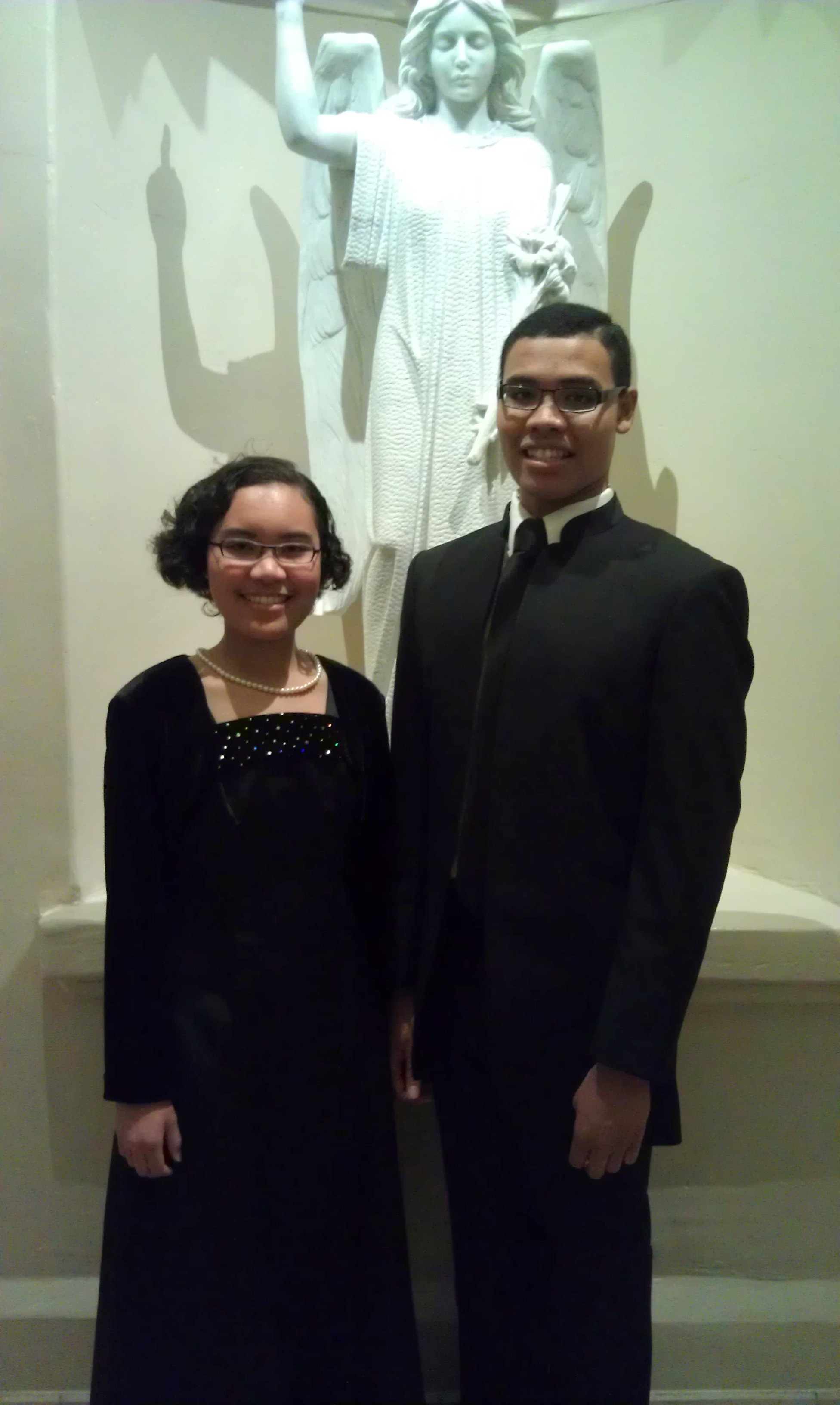 Lily and Curt Galley
On January 6, 2013, two former Seton Students sang for Pope Benedict XVI's last Epiphany Mass. Nineteen-year-old Curt Galley and eighteen-year-old Lily Galley were the youngest boy and girl who joined the San Gabriel Valley Vatican Choir to sing for the Pope in Rome. Dr. Nové Deypalan conducted the ninety member choir from California, which was accompanied by Dr. Lorenzo Sanchez. They not only participated vocally in the Vatican's Epiphany Mass, but also performed for the Papal Audience and gave a concert for the people of Rome. In San Ignazio Basilica during the concert, Lily was a soloist for the Celtic piece, "Jerusalem." Choral pieces include John Rutter's "This is the Day," Parry's "I Was Glad," and Brahm's "Sehnsucht." The choir sang international songs such as the Philippines' "Dahil Sa Iyo," and African "Siyahamba." The singers also performed Dr. Deypalan's original compositions, "Ave Maria," and "Channel of Your Peace," which they also sang in St. Francis Basilica in Assisi to honor the Saint. The choir toured other basilicas in Italy as they sang for Holy Mass, such as San Marco Basilica in Venice. "I especially learned a lot from the choir members, who are inspiring and generous people in the Faith. It was truly a great grace to join them in singing for Pope Benedict, now Emeritus," Lily said. While her brother Curt continues with college studies, Lily has been accepted to enter Candidacy in August 2013 with the Carmelite Sisters of the Most Sacred Heart of Los Angeles, the first stage of formation with the Community. "It's very special that my brother and I have had this opportunity to sing together before I enter. Studying under Seton's program has given me the flexibility to balance homeschooling and College with the demanding choir schedule. Seton's fruitful religious education gave me an even deeper love for our Faith, which will serve me in Religious Life."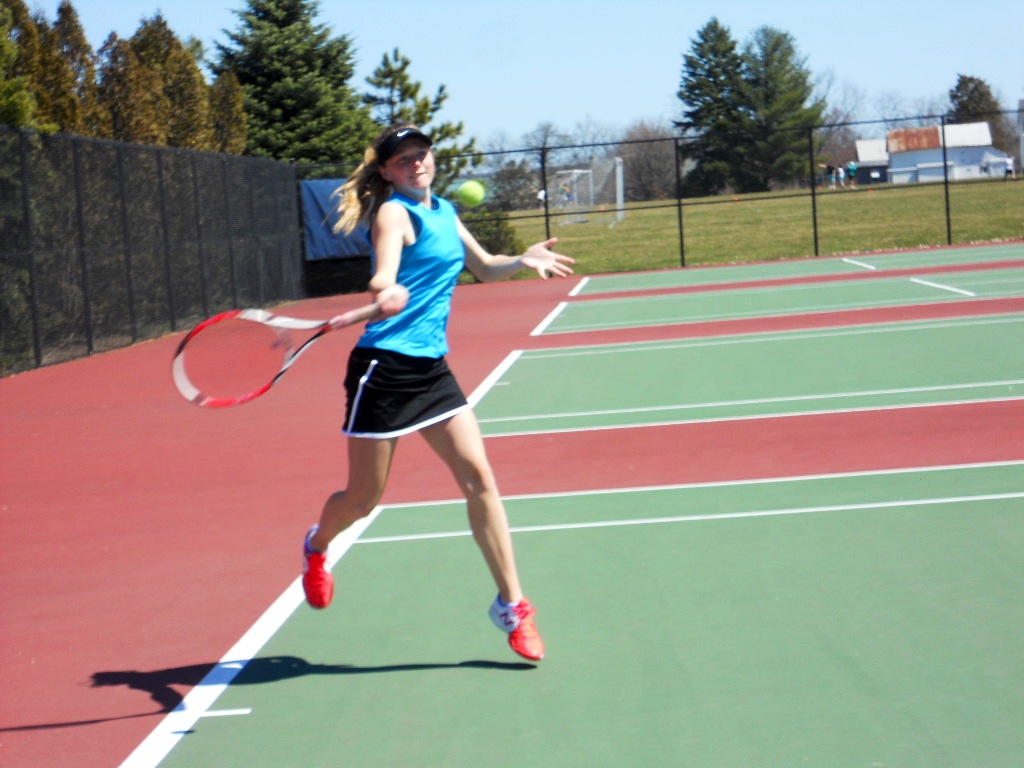 Kelly Kay Smith
New Graduate to Represent University Tennis Team

2013 Seton Home Study School graduate Kelly Kay Smith has signed a National Letter of Intent to attend Mount Saint Mary's University and represent the Women's Tennis Team.
Senior Awarded Full-Tuition Scholarship

Seton senior Isabelle Wilson is one of three students awarded a Fr. Michael Scanlan Scholarship from the Franciscan University of Steubenville this past March. Isabelle competed with scores of other high-achieving students to win this full-tuition, 4-year scholarship. More info may be found at http://www.franciscan.edu/News/2013/Scanlan-Scholarship-Winners/
Alumna Graduates Summa Cum Laude from Holy Cross College

On May 11 Seton 2009 graduate Katherine Ziola graduated Summa Cum Laude from Holy Cross College in Notre Dame, Indiana with a Bachelor of Arts degree in English. Says Katherine:
I attribute this recent success to my amazing mother who homeschooled me with Seton from kindergarten all the way through high school. The demanding and challenging curriculum used was a great asset to me in preparing me to do my very best in college.
Track Team Wins First Place

Seton Home Study School 6th grader Sierra Elliott participated in her local Catholic Youth Organization Track & Field meet this spring. She qualified for the final Meet of Champions. Her 4×400 meter relay team won first place out of 16 teams.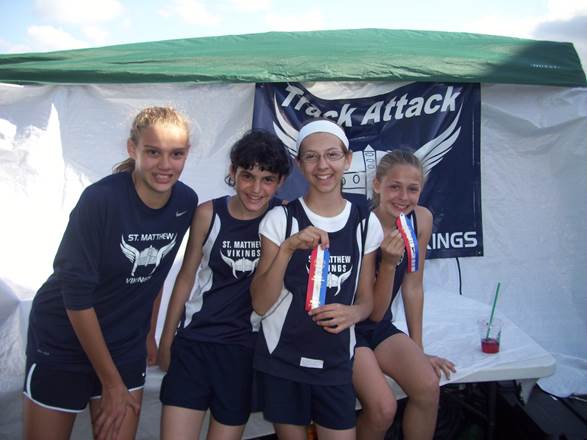 Sierra Elliott with teammates (Sierra is wearing the white headband.)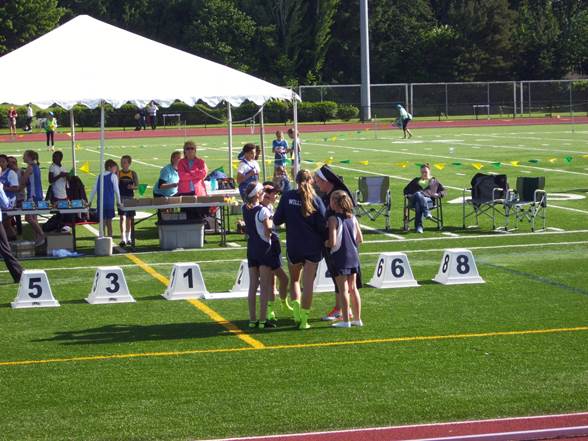 Sierra's team being congratulated by Sister Krista, the CYO director, for a job well done!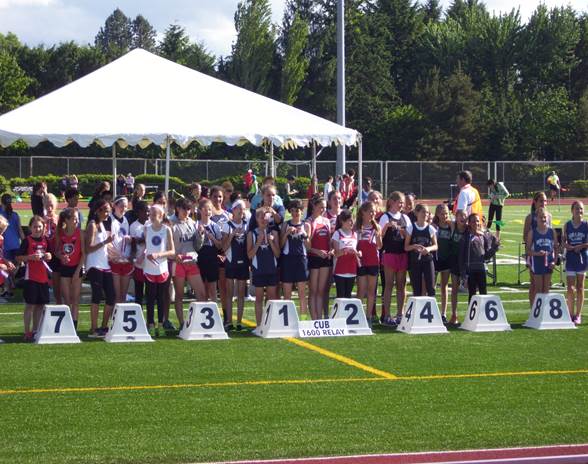 1st through 8th place teams
Seton Alumnus Graduates Summa Cum Laude from Olivet Nazarene University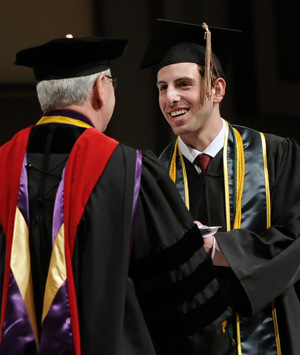 Trevor Alcorn receiving his diploma
On May 4, 2013, Seton 2009 graduate Trevor Alcorn graduated from Olivet Nazarene University in Bourbonnais, Illinois. He graduated Summa Cum Laude (3.95 GPA) with a Bachelor of Science Degree for two majors: Business Administration and Business Information Systems. Among the honors that he received while at ONU are:
Designated by the Business Department at ONU as the "Outstanding Graduate in Business Information Systems" for the Class of 2013
Elected to membership in Sigma Beta Delta, the business honors society at ONU
Elected to membership in Phi Delta Lambda, the honor society of the colleges of the Church of the Nazarene (to be considered for induction you must be in the top 15% of the graduating class)
Says Trevor:
I would like to thank Seton for the rock solid education that I received throughout high school. Latin and English were grueling at times in HS, but it prepared me well for college. I can especially say this about English, which put me way ahead of the game and ready for my new job, which requires a lot of technical writing. Honestly, I can say that the first few years of college were easier than Seton HS. Additionally, I can say that Seton did a fine job in preparing me to defend the Catholic faith. At college, especially a Protestant one, it is important to understand what you believe and why. More than once during the mandatory Protestant theology and scripture classes, moments arose where I was required to defend the Catholic Church and its Doctrine. Without the thorough education in the Faith that I received from Seton and my parents, I would have been ill-equipped for this task.
Student Wins Full-Tuition Scholarship

Seton student Isabelle Wilson, a life-long homeschooler who was with Seton throughout high school, won the Fr. Scanlan Scholarship from Franciscan University in Steubenville, OH. This is a four-year, full-tuition scholarship for high-achieving students.
Graduate Makes Dean's List

Seton 2012 graduate Amanda Angstman made the Dean's List at Ave Maria University in Florida for the fall semester of 2012.
Perfect SAT Reading Score

Seton senior Madeline McGee scored a perfect 800 on the Critical Reading portion of the October 2012 SAT.
Seton Graduate Becomes Air Force Pilot

Seton 2009 graduate Marcela Leano, currently in her 4th year at the US Air Force Academy, recently learned that she has been accepted for a pilot slot. Marcela has been on the Dean's List and is majoring in Systems Engineering (Human Factors) and minoring in Japanese.
Seton Graduate Selected for Kennedy Center Performance

Philip Borter (Seton '01) was selected by the Eastman School of Music to perform on February 12, 2013, at the The John F. Kennedy Center for the Performing Arts. The performance is part of The Conservatory Project, a project of the Kennedy Center Millennium Stage, featuring thirteen outstanding Eastman School of Music students in a concert of virtuoso chamber music masterpieces. Philip is currently attending Eastman School of Music in Rochester, New York, as a candidate for Doctor of Music in cello performance. He and his wife, violinist Hirono Sugimoto Borter, recently won the 2012 Eastman Concerto Competition, later performing the Brahm's Concerto for Violin and Cello Op. 102 as featured soloists with the Eastman Philharmonia.
Seton Junior Achieves Rank of Eagle Scout

Christopher Kohler, who is sixteen and and in the eleventh grade, has achieved the rank of Eagle Scout. He is an active member of Troop 159 in Waterford, N.J. His project was to build and fill new shelves that would expand and establish a permanent food bank at his church, Mater Ecclesiae Roman Catholic Church in Berlin, N.J. Along with Scouting, he is an active volunteer at his church and is an altar boy for the Extraordinary Form of the Mass.
Genius Olympiad Awards Bronze Medal to Seton Student

This past summer, Seton student Elise Huntley received the Bronze medal at the Genius Olympiad International Science Fair in New York State. Last spring Elise also received the Gold medal for her science project at the Vermont Science Fair, as well as a $20,000 scholarship to Norwich University and a $10,000 scholarship to Green Mountain College in Vermont. In addition, her sister Lexie, also a Seton student, has received Gold and Silver Medals at the Vermont State Science Fair as well as a Black Belt in Tae Kwon Do. Elise and Lexie have been part of the Seton homeschool family since first grade.
Seton Student Wins Second MVP Award for National Homeschool Volleyball

Seton student Annika Albrecht recently received the MVP award at Homeschool Volleyball's 2012 Gold Ball National Championship for the second year in a row. Her Illinois Crusaders team again won the championship, held in Springfield, MO. Annika has many colleges trying to recruit her, and has already been offered full scholarships. Annika also received the Christian Character Award for her team. More info…
Belmont Abbey College Signs Seton Grad for Men's Volleyball

Seton graduate Nolan Albrecht (class of 2011) was recently signed by Belmont Abbey College for their inaugural 2013 men's volleyball team. He was awarded a sizeable scholarship for his athletics and academics. Nolan spent his freshman year at the Franciscan University of Steubenville, where he was awarded Newcomer of the Year in their basketball conference. More info…
Sibling Seton Graduates Make Dean's List in College

Brother and sister Seton graduates Sarah and Paul Ashour each earned straight A's in the spring 2012 semester. They are both on the Dean's List for their respective colleges. Paul is attending Texas A & M University, and Sarah is attending the University of St. Thomas in Houston.
Graduate Earns Nursing Degree at Steubenville

Last week 2008 Seton graduate Kaitlyn Sharp graduated Magna Cum Laude from Franciscan University of Steubenville with a degree in Nursing and a GPA of 3.87. She also received the United States Air Force Leadership in Nursing award given to the Senior Nursing student who best exemplified the qualities of Integrity First, Service Before Self, and Excellence in All Things. For three years at Franciscan Kaitlyn was a student supervisor serving as Student Head of Events for two of those years, which involved directly hiring and overseeing over sixty peer workers. She received the Student Work Program's Outstanding Student Worker award last spring. Kaitlyn is very proud of her Seton schooling. She firmly believes that the virtues and lessons it instilled in her have helped her to achieve these accomplishments. She feels the discipline of the rigorous program taught her invaluable lessons, and she will always be grateful for the outstanding English classes that taught her to critically evaluate and how to express her thoughts.
Seton Graduate Earns Masters Degree in Trumpet Performance

2006 Seton graduate Nathaniel Bean has just graduated with a Master of Arts degree in trumpet performance from the University of Iowa with a 4.0 GPA. He also just completed a two-year tenure as a graduate teaching assistant for the University of Iowa trumpet studio. Nathaniel has also been accepted to the Doctor of Musical Arts degree program at Michigan State University in East Lansing, MI with a generous scholarship. While going to Iowa, Nathaniel taught private trumpet lessons in the Iowa City area and regularly played at St. Mary's Catholic church in Iowa City and St. Mary's Church in Riverside, IA. He also tried to stay involved with 40 Days for Life and other pro-life events.
Graduate Awarded Scholarship to Local University

Seton graduate Katie Peterson has been accepted to the University of Saint Mary in Leavenworth, Kansas where she will Major in Music/Vocal performance and Minor in Theology. She has been awarded $19,500 in scholarships and a grant. Katie is a published author and has recorded one religious music CD and is in the process of recording her second CD of 3 of her own songs. Katie joined Seton in January of 2011 as a second semester sophmore. She finished her Junior year in 2 months with grades as follows: Religion – 100%, American History – 98%, and English 11 – 90%. She just finished her Senior year with the following grades: Religion – 93%, US Goverment – 95%, and English 12 – 94%.
Seton Student Selected to Attend ARMY Engineering Camp

Seton sophomore Joseph Prikasky was selected to attend Society of American Military Engineers ARMY Engineering Camp. The camp provides participants an excellent opportunity to gain hands-on experience in engineering and construction skills and is led by professional engineers. Forty students are competitively selected each year from a nationwide pool. The student selections are based on their academic performance, demonstrated leadership activities, and the applicants must be on a high school track that will provide a basis for attendance at an accredited university engineering program. The camp graduates are eligible to compete for $5000 scholarship.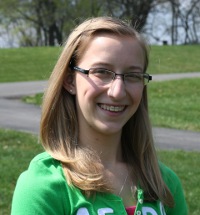 Seton Junior Wins Essay Contest

Seton junior Paige Marie Timberlake took second place in the 2011 NRA Civil Rights Defense Fund Writing Contest (Senior Division). The theme for her essay was "The Second Amendment to the Constitution: Why it is important to our nation." Her paper was selected over 294 Senior entries. She won a $600 saving bond and will be featured in the May 2012 issue of InSights Magazine. More information about the contest can be found at http://www.nradefensefund.org/supported-research.aspx.
Student Receives Scholarship Award

Seton student Joseph A. Walker was recently given a $1000 scholarship award by the World Assurance for Employees of Public Agencies insurance company. The award, to be used for education-related expenses, is contingent upon, among other things, enrollment in a full-time undergraduate course of study at Texas A&M University or another accredited two- or four-year college, university, or vocational school for the entire 2012-13 academic year.
5th Grader Receives President's Volunteer Service Award

In June 2011, Stephanie Kohler (at the time a 10 year old 5th grader) received the President's Volunteer Service Award. She received this award along with the Presidental Bronze Award and a letter signed by President Barack Obama. She earned these honors as a member of Girl Scout Troop 30430 in Erial, N.J.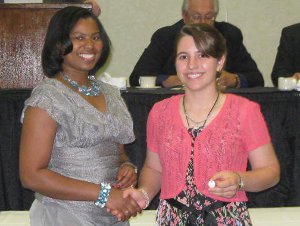 Seton Student Participates in National 4-H Contests

On November 16, 2011, Seton student Rachel Benoit participated in the National 4-H Poultry and Egg Conference in Louisville, Kentucky. She competed with team members in the Poultry Judging Contest and the Avian Quiz Bowl Contest. Her team placed 12th in the Nation in the Poultry Judging Contest. Individually she placed 9th in the entire USA in the Market Meats Division of the Poultry Judging Contest. She helped her team place 7th in the country in the Avian Quiz Bowl Contest. She was able to compete at the national level by winning First Place at the state-level contests.
10th Grader Receives Mock Legislature Award

On June 23, 2011, Seton 10th grader Rachel Benoit was awarded the "Chris Allen Award for Outstanding Representative" at the 39th Session of the Florida 4-H Mock Legislature. She was nominated with a group of almost 20 other 4-H youth for this award. Only two awards were given. This award is given to the 4-H member that shows the greatest enthusiasm and becomes the most involved in their mock role during the week-long session. She highly enjoyed acting as a representative, which involves activities that resemble what actual state representatives do when they are in session, such as debating bills.
Former Student Wins Video Contest

Former student Melinda Collins won the Archdiocese of New York's i-confess.com video contest, thus earning a $25,000 scholarship as well as earning a $25,000 grant to her school, John Paul the Great Catholic University. Also, George Simon, the videographer for Melinda's winning video, who was a former student at John Paul the Great and unable to continue his studies for lack of funds, was granted a scholarship by John Paul the Great Catholic University in recognition of his huge contribution to the winning video. This scholarship will allow him to finish his degree.
Perfect SAT Reading Score

Seton student Angeline Larrivee recently scored a perfect 800 on the Critical Reading portion of the SAT.
Seton Student Becomes Eagle Scout

Seton student Erich "Hans" Kelly of Boy Scout Troop 503 in Dacula, Georgia recently received the rank of Eagle Scout. His project was to build and install 5 prayer kneelers and benches along a prayer trail behind his church, Prince of Peace Catholic Church, in Flowery Branch, Georgia. During his scouting career he also helped build several trails, helped clean up ponds, and volunteered at the local nursing home. In addition to scouting, he has been very active in his church, has donated many hours of time to helping others, and has made two one week long mission trips to Nicaragua.
Seton Student Honored by Tallahassee Air Force Association

In September, Danielle DiUlus, a Seton student and a Cadet Technical Sergeant with the Civil Air Patrol Tallahassee Composite Squadron was honored by the Tallahassee Air Force Association as the Civil Air Patrol Cadet of the Year. The award is in recognition of outstanding achievement in leadership and academic standing.
Seton Sophomore Publishes Novel

Seton sophomore Amanda Kenney has written and published a novel, mainly for preteens, called Dragon's Heart, which is currently available from her publisher.
First Place in Art Contest

Last year, Seton student Helen Zubalik, currently in eighth grade, won the division one award in the Archdiocese of Detroit's Life Is A Gift Art/Prose Contest, achieving the first place award for art. The work was titled "The Ultimate Gift," a pencil-drawn "icon-like" picture of a Madonna and Child.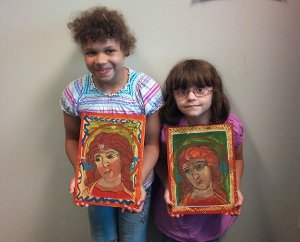 Students Attend Icon Camp

This past July, two of our students attended a four-day icon camp. Here they are with their completed icons:
Seventh Grader Takes First Place in Science Fair

Seton seventh grader Thomas Nalls performed admirably at the Arlington Diocese Homeschool Science Fair, which took place at Holy Trinity Catholic Church in Gainsville, Virginia on February 19, 2011. Thomas won first place in category and first place in fair with his project titled "Under Pressure" that explored pressure vs. depth and density.
High Score on SAT

Seton seventh grader Isaac Bartolomei recently scored a combined 2210 on the SAT: 790 in the Critical Reading section, 680 in the Math section, and 740 in the Writing section.
Graduate Awarded Full Scholarship

Recent Seton graduate Sarah Ashour was awarded the Guinan Scholarship at the University of St. Thomas in Houston. A full-tuition scholarship, the Guinan Scholarship was awarded to only 5 incoming freshmen. Sarah was also given a Letter of Commendation from the National Merit Corporation.
Seton Graduate is Ave Maria Salutatorian

Seton graduate Jamille Seaberg of Gilbert, Arizona graduated Summa Cum Laude and Salutatorian of Ave Maria University Class of 2011. She attended Ave Maria on a full scholarship.
Former Student Accepted into PhD Program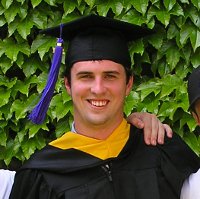 Former Seton student Brian Morgan graduated May 27th from The College of the Holy Cross in Worcester, MA, where he received a Bachelor of Arts degree in Chemistry, and certification by the American Chemical Society. Brian has been accepted into the PhD program in Chemistry at the University of Tennessee, Knoxville, where he plans on studying Inorganic and Analytical Chemistry. He received a full tuition scholarship and additional stipend.
Fauré Requiem Solo

Seton student Johnny Berlinger recently performed the treble solo Pie Jesu from the Requiem by Gabriel Fauré accompanied by the Heartland Festival Orchestra. Video of the performance may be found on YouTube at http://www.youtube.com/watch?v=63SmXlYTKZU.
Former Student Enters Video in Diocesan Contest

Former Seton student Melinda Collins, now a Freshman Video/Journalism major at John Paul the Great Catholic University, has entered a video in the Arch Diocese of New York's i-confess.com contest. This beautiful video visually captures the essence of Sacrament of Penance and the healing it offers us all. Voting in the i-confess.com contest continues through May 6, 2011. You can view and vote for Melinda's video at http://www.youtube.com/watch?v=eI-l9ug7S7A. Melinda was a student with Seton from 4th through 10th grade.
Graduate Elected to Local Government Position

On April 5th, Seton graduate Trevor Alcorn (class of 2009) won the election for village trustee (similar to an alderman) in the town of Herscher, Illinois, his opponent having been the former mayor of Herscher. Trevor will be sworn in on May 2nd. More information may be found in this article in the local newspaper.
Seton Student Named Candidate in Presidential Scholars Program

Seton student Bridget Hoffert has been named one of more than 3000 candidates in the 2011 Presidential Scholars Program. The candidates were selected from nearly 3.2 million students expected to graduate from U.S. high schools in the year 2011. Inclusion in the Presidential Scholars Program, now in its 47th year, is one of the highest honors bestowed upon graduating high school seniors. Scholars are selected on the basis of superior academic and artistic achievements, leadership qualities, strong character and involvement in community and school activities. The 3000 candidates were selected for their exceptional performance on either the College Board SAT or the ACT assessment. Further consideration is based on students' essays, self-assessments, descriptions of activities, school recommendations, and school transcripts. A distinguished panel of educators will review these submissions and select 500 semifinalists in early April. Scholars will be invited to Washington, DC, for several days in June to receive the Presidential Scholars medallion at a recognition ceremony and to participate in events and activities with their elected representatives, educators, and other leading individuals in public life. More information is available at the program's Web page.
Former Student Scores High on AP Pre-Test

Calvert Brittany Glidden, a student of Seton Home Study School last year, recently received a 4 out of 5 on her Advanced Placement English Language pre-test. Last month, the teacher gave her class the test which would normally be given at the end of the year. A score of 4 or 5 gives the student college credit for their freshman year. She was the only one out of all the AP English Language classes to receive this high of a score at the beginning of the school year. Calvert also received an almost perfect verbal score on her first attempt at the SAT. She did not have any coaching or practice prior to the test.
Seton Student Asks for Donations Instead of Birthday Gifts

One of Seton's 8-year-old elementary students recently requested that, instead of birthday gifts, her party guests should bring donations to the local Humane Society. More info can be found at the Houston County Humane Society website.
Honorable Mention in Poetry Contest

Seton junior Elizabeth Cairnie won "Honorable Mention" in Category 2 (ages 11 to 14) of the 2010 HSLDA poetry contest. She was in the top five winning entries. Below is her entry:
Day at Auction
Elizabeth Cairnie
Orwigsburg, Pennsylvania
All day have I perused and watched and shopped, A maid I need for Anne, my wife; she must Be sharp, nice teeth, good eyes and of good stock. Aha! Among the brats; yes, there she is. But what is this? A child is in her lap. He clings, he cries, she looks around the crowd. She is the one I want, yet what of him? Need him, want him I do not, but her eyes! Distressed and sad, forlorn, afraid, and lost, They cry for pity; they long for God's help. Her heart awaits those breaking words, those words Are mine to say. She is prepared to part With fruit of womb, alas, her readiness Is that of one who faces the preordained. With tears and sobs suppressed, she grasps her child, Her arms, like tender vines, encircle him. My coins or her child? Shall I be the one To put her heart to point of sword? My God, Good business, bah! cannot be "good" when it Results in torment, grief, and human pain. They shall remain together. Though my purse Is lighter, her gratitude fills my soul.
Seton Student Scores 2300 on SATs

Seton student John Robert Griswold took the SAT test in March and scored a 2300 (720 in Math, 780 in Writing, and a perfect 800 in Reading). He had no preparation other than his many years of Seton courses and a basic SAT prep book. Says Mrs. Griswold:
The credit for this accomplishment goes to Seton's excellent program and its dedicated employees. Obviously the counselors and graders are the ones on the "front lines," but we homeschooling families realize that everyone at Seton has a hand in the end result. Had it not been for the family-friendly attitude we encountered in all departments, we would not have homeschooled our children through high school — a critical time in their intellectual and moral development.
Former Student Volunteers to Help Haiti Earthquake Victims

Shortly after the January 12th earthquake in Haiti, former Seton student and ER nurse Erika Hoenke volunteered for 2½ weeks to help treat the victims of the quake. Erika attended Seton Home Study School for 5 years and graduated from the Franciscan University in Steubenville. She will begin medical school in the fall at Michigan State University. More info about her efforts may be found in the article titled "Mission of Mercy" from The Mining Journal newspaper.
Seton Graduate Receives Music Degree

Seton graduate Nathaniel Bean (2006) received a Bachelor of Music degree, summa cum laude with honors, from Otterbein College in Westerville, Ohio, at its commencement exercises on Sunday, June 13. A trumpet performance major, Nathaniel received the William H. and Alta B. Arbogast Music Prize awarded to a graduating senior music major with the highest grade-point average. He has performed with numerous ensembles, including the Otterbein Wind Ensemble, Otterbein Big Band, Westerville Symphony, Cardinal Marching Band, College Band Directors National Association intercollegiate and Midwest honor bands, and as a soloist at St. Patrick Parish in Columbus, Ohio, and other churches. Nathaniel also was an original member of Otterbein Students for Life and for the past two years was a judge for the Ohio Right to Life Oratory Contest. Nathaniel has accepted a teaching assistant position at the University of Iowa, where he will begin graduate studies in trumpet performance in the fall.
Seton Graduate Wins Class Award

Seton graduate Dustin Ehle (2008) has been awarded the Sophomore Class Award from Franciscan University of Steubenville for the 2009-2010 academic year. He is being recognized for high scholarship (4.0 GPA) and campus activities. Dustin is a Computer Science major, minoring in Mathematics. He is also in the Honors Program at Franciscan. According to his parents: "We are very grateful to Seton because our children were well prepared for college!"
Seton Student Scores 800 on SAT

Seton Junior Laura Campos recently took the SAT for the first time and scored a 2150—including a perfect 800 on the writing section. Says Laura's mother: "We are proud of Laura and her academic accomplishments. We thank Seton for their excellent curriculum and promoting the importance of writing."
Seton Student Places First in Scholarship Contest

Seton student Marie Severyn recently placed first in the College Division of the Centerville-Washington Township Americana Festival Scholarship Contest. She will receive a framed certificate and a $1,500 scholarship. The award is based on community service, a 500-word essay, and an interview. To learn more about the contest, go to the Americana Festival website.
Seton Student Places Third in Chef Competition

Seton student Jacqueline Wardle placed 3rd in a Regional Teen Chef Competion on April 17th, 2010 at the Art Institute of Pittsburgh. She was awarded a $2000 scholarship. Jacque was proud to hear "Seton Home School" announced as her school along with her name.
Seton Scholarship Recipients

Seton student Daniel Schmit has been awarded a $16,000 Regents/Trustees Scholarship to the College of Saint Benedict and Saint John's University in Collegeville, Minnesota. Seton student Noah Gagnon has been awarded a $15,000 Presidential Scholarship, as well as a $6,000 Co-op Scholarship, to Kettering University in Flint, Michigan.
Seton Student Participates in Papal Mass

Seton student Rose Herlihy participated in the Mass celebrated by Pope Benedict XVI at Fatima, Portugal on May 13, 2010. More info can be found in this article from The Catholic Leader, the official newspaper of the Archdiocese of Brisbane, Australia.
Seton Scout Earns Religious Emblem

Seton 10th grader Thomas Schumann earned the Pope Pius XII religious emblem for Catholic Scouts under the counsel of his father. Walter has been Religious Emblems Counselor for Thomas and also for Thomas' brother Paul, who also received this same medal in 2004. Thomas currently holds rank of Star in the Boy Scouts and is working toward the rank of Eagle Scout. Paul Schumann, a 2008 Seton graduate, is an Eagle Scout. He just completed his sophomore year at St. Thomas Aquinas College in Sparkill, NY. He is studying Accounting on full scholarship, headed for a B.A./M.B.A. 5-yr degree.
Seton Graduate Accepted to College of William and Mary

Seton graduate Jane Bernardo-Solis has been accepted into the College of William and Mary. She will be graduating this summer semester from Tidewater Community College in Virginia Beach and currently holds a 4.0 GPA at TCC. At William and Mary she intends to major in Neuroscience and engage in research. Says Jane: "Thank you for the challenging and enriching experience at Seton. The knowledge you have given me, I will take with me on my journey of life, and I humbly attribute my successes to Seton's curriculum."
Seton Graduate Awarded Dean's Scholarship

Seton graduate Adam Stutzman has been awarded a $13,000 per year Dean's Scholarship at St. Joseph's College in Rensselaer, Indiana. In addition to this, they are giving him $4,000 a year to play the trumpet in their music program. (Adam has excelled in the band programs at the local high school and was selected for the All-State Honor Band for each of the last three years.) He will also be playing on the varsity tennis team as a walk-on.
Seton Graduate Joins Poor Clares

1998 Seton graduate Shannon Murphy is now a cloistered Poor Clare nun in Illinois, having made her Solemn Vows on the Eve of the Solemnity of All Saints 2009.
Seton Student Wins Billy Mitchell Award

Seton 10th grader Luis M. Boothe recently earned the Billy Mitchell Award and attained the rank of Cadet Second Lieutenant in the Civil Air Patrol. To earn the Mitchell Award, cadets must pass comprehensive leadership and aerospace exams as well as a rigorous physical fitness test, and they must complete an encampment. In addition, in order to move into the cadet officer ranks, Mitchell awardees are expected to exhibit very mature behavior, to be highly responsible, and to demonstrate leadership skill before they can take their exams. Cadets who receive the Mitchell Award are eligible for advanced placement to the grade of E-3 (Airman First Class) should they enter the Air Force. All U.S. military service academies look favorably upon cadets who have earned the Mitchell Award.
Seton Student Takes First Place in Writing Contest

Seton junior Evelyn Hildebrand recently won 1st Place in the First Division (ages 12-15) of the 2nd annual "A Call to Pens" Patrick Henry College Short Story Competition. More information, along with her winning entry, may be found on the Patrick Henry College website.
Seton Sophomore Volunteers with the Coalition for Family Economic Progress

Seton sophomore Donovan Gonzalez recently volunteered with the Coalition for Family Economic Progress as a greeter for the Free Income Tax Preparation at the Affordable Housing offices in El Paso, Texas. He checked to see if people had proper i.d., W-2's, and last year's return, helped them sign in, and sat them down in the office. He also kept a list of people and called them in to the preparer as needed in the computer lab.
Student Author at Book Signing

On April 24th, Seton student Elizabeth Lewis participated in a book signing for her novel Spellbound at the Los Angeles Times Festival of Books held on the UCLA Campus. She had signed all 75 of her books halfway through the signing and started signing bookmarks and flyers about the book because the line was still quite long. She found the experience very rewarding, and, in her words "it was awesome!" She is currently working on three new novels.
Seton Scholarship Recipients

Seton student Elizabeth Schneider has been awarded a Trustees' Merit Scholarship by the University of Dayton in the amount of $13,500 per year, up to $54,000 for four years. Seton student Michaela Boros has been awarded a $2,000 Gateway Scholarship to Ohio University.
Seton Graduate Completes Writing Program with Honors

On March 26th, Seton 2009 graduate Catherine Webb graduated with honors from Ashworth College's Professional Writing Children's Books Program. In recognition of her academic achievements and 4.0 GPA, she has been nominated for membership in the Georgia Alpha Chapter of the Delta Epsilon Tau National Honor Society, which bestows commendation on students from an accredited distance learning institution. Upon her induction, she will receive a personalized membership certificate and a congratulatory letter, as well as an Honor Society Gold Key inscribed with Greek letters, a flaming torch, and the words "Integrity" and "Excellence." The children's book that she wrote as a final assignment in the program was highly praised by her instructor, and she is currently in the process of searching for a publisher.
Seton Graduate Entering Convent

Seton graduate Kayla Petri will be entering a monastery of cloistered Dominican nuns on April 29th.
Seton Graduate To Be Ordained

Next month, on the eve of Pentecost, Seton graduate John Ellis Shannon will be ordained to the priesthood by Bishop Fabian Bruskewitz of Lincoln, Nebraska. He is a member of the Priestly Fraternity of St. Peter and will celebrate his first Solemn High Mass on Pentecost Sunday.
Seton Student in Robotics Contest

On April 3rd, Seton 10th grader Richard Pajerski, homeschooled with Seton since kindergarden, participated in his regional FIRST robotic competition. He and his team qualified to participate in the national FIRST championship 2 weeks later. More info can be found at www.wral.com/news/local/story/7353930/.
Seton Student named ALL STATE

Kelly Morgan, a Seton senior who plays varsity basketball for Hollis/Brookline High School, has been selected to the 2009-10 ALL STATE TEAM, First Team, Class I, by the New Hampshire Basketball Coaches Association – NHBCO. Kelly was also named Captain and selected to the Senior All Star Team to represent Class I at the upcoming Granite State Games. In addition Kelly was named to the NHBCO's Academic Honor Roll for 2009-2010. This marks the third consecutive year that Kelly has been selected to the ALL STATE team for New Hampshire. She has committed to play for WPI and will be entering as a member of the Class of 2014.
Seton Student Awarded Taekwondo Student of the Month

Seton student Jamie McWilliam has been selected March 2010 Student of the Month by Erdman's Black Belt Academy for his loyalty and commitment to Taekwondo. He is a 2nd degree black belt, junior leader, at Erdman's. He holds 7 Nevada State Champion titles, and was ranked in the Top Ten in the world in 2008. He recently took the first of three mid-terms required in order to test for his 3rd degree black belt in March 2011, receiving a near perfect score. In addition to his Karate curriculum, Jamie has been traveling to tournaments around the country, competing this year in hopes of gaining a position in the Top Ten for 2010. Jamie will be completing 8th grade before his 13th birthday this May, as well as two high school level courses. He sets an incredible example for his fellow students at the karate school, and is very well liked and respected by them all, particularly the younger, lower ranked students.
Seton Graduate Receives Scholarships

Seton 2009 graduate Nicole M. Villalobos was awarded an ASAP and merit scholarship. She is currently a freshman at the University of Dallas majoring in Biochemistry. She made the Dean's List in her first semester at UD and will be studying in the UD Rome program next spring. She accomplished all of her schooling from 4th through 12th grade enrolled solely with Seton Home Study School.
Seton Student Excels in Financial Literacy Challenge

Seton student David Salmonowicz recently finished in the top 20 percent in the National Financial Literacy Challenge.
Seton Student Receives Entomology Award

Seton student Sean Reynolds was awarded High Point Individual for a 4H Entomology Contest on January 25th. He used Seton's 5th grade science materials to help study.
Seton Graduate Accepted to Seminary in Australia

Dear Seton, My name is James … (19) and I am from Melbourne, Australia. I would just like to say thank-you so much for the wonderful education that I received via Seton online. I did years 10 and 12 English through Seton and the way the faith was included in the studies was amazing! It is truly the way English should be taught to Catholics and others as well. I am about to enter the seminary here in Melbourne, after feeling God's call to the Priesthood. Doing home-schooling has been such a blessing, in which Seton has played a major role. The markers are so kind, as are all the staff I'm sure! Keep up the great work. Please pray for me in my vocation. May God Bless you all abundantly, James
Seton Student Accepted to Worcester Polytechnic

Kelly Morgan, a Seton Home Study School student since the first grade, has been accepted to WPI, Worcester Polytechnic Institute, and awarded a very substantial academic scholarship! In addition Kelly has been recruited to play basketball for the WPI Lady Engineers, the women's varsity team, at the point guard/shooting guard position. WPI is a private college located in Worcester, Massachusetts, especially recognized for their engineering programs. Kelly will be working towards a Business Management Engineering, Bachelor of Science degree.
Seton Student Places 3rd in Irish Dance Competition

Seton student Owen Riley placed third in the Mid-Atlantic Oireachtas this past November. He qualified for and will be competing at the Oireachtas Rince na Criena.(World championships of Irish Dance) this coming March in Glasgow, Scotland. His ceili team won first place in the November competition and is also competing at Worlds. He is currently ranked 18th in the world. This will be his fourth time competing at the worlds as a solo. He has danced at the New Jersey PAC with Patty Noonan and the Chieftans, and at Carnegie Hall with Ronan Tynan. He has also performed with Cherish the Ladies.
Published Junior Accepted to National Society

Elizabeth Lewis, a junior student of Seton, was nominated and accepted into the National Society of High School Scholars. Elizabeth has also published her first teen novel, Spellbound. She wrote this novel over a 3 year period. It will be featured at the London Book Fair, and is being reviewed for a possible movie. She is presently working on three more novels. Elizabeth will be going to Washington D.C. this summer to receive the Congressional Gold Award.
2009 National Merit Scholar Letter of Commendation

Seton student Kaleigh Wiley has received a 2009 National Merit Scholarship Program Letter of Commendation. These are awarded to high-scorers on the PSAT/NMSQT® who did not qualify for semifinalist status.
Seton's 2009 National Merit Scholar Semi-Finalists

Congratulations to this year's Seton National Merit Scholarship Semi-Finalists: Andrew Bridges Jenette Kuo Noah Gagnon Alexandra Wilson
Seton Junior Wins Scholarship in Essay Contest

Seton 11th grader Jessica Ries recently won one of two 1-year scholarships to the Keizer Academy of Music and Arts in an essay contest held by the school this summer. Contestants were to write a 500-word essay on why their chosen art is important to them. Jessica chose music, and decided to take voice lessons with her scholarship.
Seton Student Skates for Hungary

Katherine Maria Hadford (Kati) began figure skating "for fun" in 1996. After less than 6 weeks in a group class her instructor advised her parents of her "exceptional talent" and urged her to sign up for private lessons so she could advance quicker at her own level. Her advice launched Kati's national and international competitive figure skating career. In 1998, at only 9 years old, she qualified to compete in the United States Junior Olympics in the Juvenile Ladies Singles Division. Today, she still remains the youngest lady in United States Figure Skating history to ever compete in this division at 9 years old. The following year she again qualified and competed in the United States Junior Olympics Ladies Freeskating Singles, but this time she competed in the Intermediate Ladies Singles Division—one level higher. Back in those years only two ladies out of over a hundred entries qualified to compete in the Junior Olympics from each of the eight regions in the United States.
Following the recommendations of U.S. World and Olympic judges, Kati was ready to train with higher-level coaches and began training at the University of Delaware. Training in Delaware meant four hours driving from Virginia 4–5 days a week. Her long-distance training meant she could no longer continue her schooling at the Catholic elementary school she attended since Kindergarten. Her grandparents recommended Kati enroll in the Seton Home School program primarily for its outstanding Catholic principles rooted in all of their subjects, but also because of Seton's flexibility in completing the various course curriculums, because of their long-standing reputation, and because of Seton's excellent counselors, along with impressive recommendations the family received from other home schooling parents. After about 4 years of commuting, Kati's family rented a small apartment in Newark, Delaware. Her brothers and sister enrolled in Catholic schools in Wilmington and Kati continued learning through Seton Home Schooling. She also completed and passed 16 two-part figure skating tests from the preliminary through the senior level. Until 2005 she competed as a member of U.S. Figure Skating in over 300 local, regional, sectional, and national competitions throughout the USA and collected over 300 medals and awards. She qualified two times to compete in the U.S. National Championships in the senior ladies division—the highest level and most important of all U.S. competitions. She was also invited three times to perform a solo program at Harvard University's prestigious "Evening With Champions" show—a fundraiser which benefits children afflicted with cancer.
In the summer of 2005 Kati's family travelled to Hungary to visit relatives. (Kati and her family have dual citizenship with the USA and Hungary.) While in Hungary she trained in the ice arena in Budapest. Representatives from the Hungarian National Figure Skating Team met with Kati and her family and invited her to join the Hungarian National Figure Skating Team. The decision was difficult because it meant Kati had to leave U.S. Figure Skating in order to compete for Hungary. Although she had many memorable years in U.S. Figure Skating, Kati decided she was ready for new challenges. She wanted to travel and learn the Hungarian language. Skating and training in Hungary gave her the opportunity to get immersed in Hungarian language and culture, and to travel throughout Europe extensively.
Article Published by Seton Graduate

Seton graduate Kara Nelson recently published an article in the Hawaii Catholic Herald concerning a group of nuns from the Missionary Sisters of Mary Help of Christians—founded in Guwahati, India—who have taken up residence in Hilo, Hawaii to support the local parish.
Seton Graduates in the Seminary and Religious Life

Seton graduate Mary Hendershott of Tennessee is entering the Nashville Dominicans in August. Her brother Michael is continuing his studies at St. Charles Borromeo Seminary in Pennsylvania. Michael Poston, also of Tennessee is also at St. Charles.
Perfect 800 SAT scores

Seton 11th graders Paulius Sinkora and Laura Henry both earned a perfect 800 on the Writing portion of the SAT in the June 2009 test.
Seton Student Places 3rd in Essay Contest

Seton student Wesley Egan won 3rd place in the entire state of Washington for a Knights of Columbus Respect for Life essay contest.  The topic was: God's Gift is Life.
Seton Graduate Awarded Knights of Columbus Scholarship

Seton graduate Nicholas Blank recently received a Knights of Columbus Fourth Degree Pro Deo and Pro Patria Scholarship.  The award is for a maximum of $1,500 annually.  Nicholas will be attending Christendom College in Front Royal, Virginia.
Seton Graduate Makes Dean's List

Seton graduate Paul Schumann made the Dean's List for the Fall 2008 semester at St. Thomas Aquinas College in Sparkill, New York.  Paul earned a 4.0 GPA for that semester.  He is in the Honors Program at the college, majoring in Accounting, and is taking courses to complete a Bachelor's and Master's degree in 5 years.  Paul is also on the college's Men's Tennis Team.
Seton Graduate Awarded Full-Tuition Scholarship

Recent Seton graduate Catherine Gray has been awarded a full-tuition, four-year scholarship to the University of Great Falls in Great Falls, Montana.  UGF is a Catholic university founded in 1932 by the Sisters of Providence.  Before graduation, Catherine attended college classes at her local Catholic college through its Advanced College Experience Program.  She earned 28 college credits, all of which transferred to UGF.
Seton Student Accepted into High School Student Society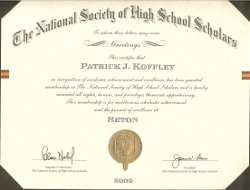 Seton student Patrick Koffley was recently accepted as a member into the National Society of High School Scholars.  Also, this past spring he was awarded a four-year, $20,000 scholarship to Geneva College in Beaver Falls, Pennsylvania.
Seton Student Receives Girl Scout Gold Award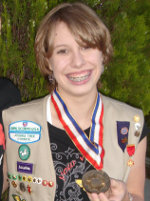 On Friday, May 29th, Seton student Elizabeth Anne Lewis received the Girl Scout Gold Award.  This is the highest award a Girl Scout can attain.  It is equivalent to an Eagle Scout Award for the Boy Scouts.  Only 5½ percent of all girl scouts in the United States receive this award.  Among the many other awards she has received are all the Catholic medals, four in total, that you can earn through the Girl Scouts, as well as the medal of honor for saving a life (hanging from the red ribbon on her left shoulder in the photo at right), which she received at the age of 10 for saving her own mother's life using the Heimlich Maneuver.
Seton Student Receives Scholarship to Music Camp

Seton student Laura Casado, grade 7 from Clovis, CA, has received a partial scholarship to Fresno Pacific University's Summer Music Camp.  She will participate in the voice and musical theater component of the program.  One of the pieces she sang as part of the scholarship application was "Panis Angelicus."
Graduation with Honors from West Point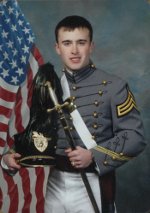 Former Seton student Kurt M. K. Hoenke recently graduated from the United States Military Academy at West Point, New York, with honors, in Chemical Engineering.
Seton Graduate Honored at University Awards Night

Seton graduate Christa McMahon recently received the Blessed Teresa of Calcutta Woman of the Year Award at Ave Maria University's Senior Awards Night. The award recognizes a female graduating senior who has contributed significantly to the spiritual, social, academic, and moral welfare of the Catholic community at Ave Maria University. It is awarded based on the areas academic excellence, service to the University and broader community, dedication to the mission of Ave Maria, and joyful participation in the life of the campus. It is the highest honor given to a senior female graduate from the Office of Student Life.
Seton Student Wins Chemistry Awards

Seton student Paul Ashour received the awards for Outstanding Achievement in General Chemistry I and Outstanding Achievement in General Chemistry II for the 2008-2009 school year at Tarrant County College's Southeast Campus in Arlington, Texas on April 21, 2009.
Seton Student Takes First Place in Essay Contest

Seton student Christa Ross recently won First Place in a Holocaust Remembrance Essay Contest sponsored by Holloman Air Force Base. Christa credits Seton historian Bruce T. Clark and Christ the King, Lord of History, one of Seton's history texts, for their help in writing her essay.
Seton Graduate Applies To Seminary

Seton graduate and Gates Scholar Jeffrey Kirkland, a graduate of Emory University, has applied to seminary with the Priestly Fraternity of St. Peter in Denton, Nebraska. If accepted, his formation will take seven years.
Seton Graduate To Be Ordained Deacon

Seton graduate Joseph Andre Gill will be ordained to the Order of Deacon at the Cathedral of Mary Our Queen in Baltimore, Maryland on May 23rd by Archbishop Edwin F. O'Brien, Archbishop of Baltimore.
Seton Student To Attend UCLA

Seton student Joan Miller has been admitted to both the University of California at Los Angeles as well as Pepperdine University in Malibu, California. Pepperdine also offered her a four-year academic scholarship of $26,000 per academic year. After much prayer, she has decided to attend UCLA, majoring in Biophysics.
Seton Student Receives Explorer of the Year Award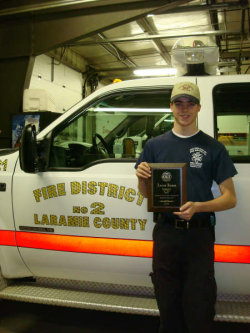 Seton 9th grader Aaron Kamm recently received the "Explorer of the Year Award" for 2008 for his work on the Explorer Post of Laramie County Fire District #2 in Cheyenne, Wyoming. The advisors on the Explorer Post had this to say about why he was selected for the award:
Aaron has volunteered with Laramie County Fire District #2's Explorer Post for just over a year. His tireless efforts towards the Explorer Post and Department and quest for knowledge have earned him the award of "Explorer of the Year 2008." Aaron has a wonderful attitude towards learning as much as he can in the field of fire and emergency services. He has become a leader to others and has been a pleasure to have on the Post.
Seton Student Releases Christian CD

Seton student Brittany Nicole Matherne released her first Christian CD entitled Guiding Light on Saturday, November 15, 2008 at a concert held at St. Hilary Catholic Church in Raceland, LA. For more information, go to www.brittanynicole.biz.
Seton Student Wins HSLDA Essay Contest

We are pleased to announce that 5th grader, Emily Casado, a Seton student since first grade, has won 1st place in the Home School Legal Defense Association's (HSLDA) 2008 annual essay contest. She critiqued the Irish proverb "The work praises the man."