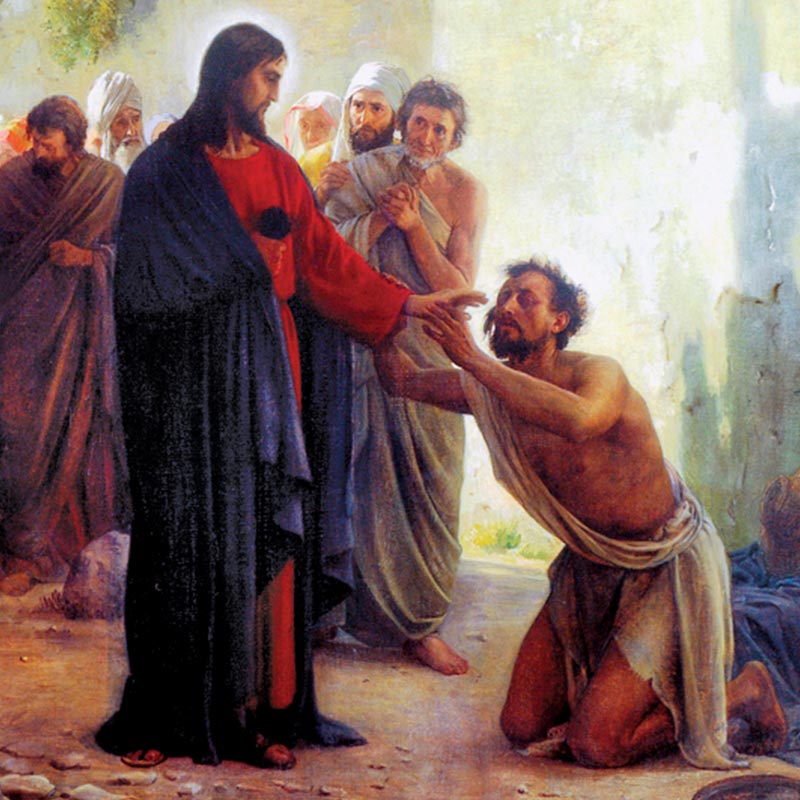 Catholic Homeschool Curriculum
Seton's Science Program
Science gloriously manifests God's power and creation. Catholics have been at the forefront of science for centuries, and we want to help train the next generation to love science, no matter the career path they choose. In recent years, Seton has been working to complete a full Science for Young Catholics series that presents a robust scientific understanding in an exciting way and with a deep appreciation for the role of God as the author of creation.
Kindergarten Science for Young Catholics introduces science and the scientific method by providing experiments that can be done at home. Includes suggestions for field trips to museums, zoos, and aquariums and Catholic comments throughout, with a section on what God can do after each lesson.
Science 1 for Young Catholics teaches children about the remarkable miracle of their physical creation.
Topics covered in this course are: sound, God's gift of hearing, how your eyes work, smell, taste, good nutrition, and keeping your teeth healthy. Emphasis is on the presence of God in all creation.
In Science 2 for Young Catholics, students learn about the Scientific Method and then move to the Five Senses using many hands-on activities to strengthen understanding. Students will learn about digestion, circulation, bones, skin, and muscles. Health and safety, healthy eating, and household safety are also covered. This engaging text includes "Facts to Remember" and practical applications for daily living.
If you and your children are looking for an interesting yet useful hands-on way to learn science, this book is for your family. Science 3 for Young Catholics was written by a home-schooling mother who was a third grade teacher in a Catholic school. Written for one semester, it contains eight chapters on a variety of topics: Machines, Matter, Food Chain, Habitats, Soil, Cycles in Nature, the Water Cycle, & Energy.
The information is conveyed in story form by Catholic home schooling parents, Mr. and Mrs. Martin, with their children responding. In this book, the parents present situations or activities to teach a lesson. The children learn by helping their parents around the house or in the yard or garden. Delightful fun illustrations are by the prominent artist Ben Hatke.
End of chapter reviews contain Thinking Skills, Discussion questions, a Vocabulary list, and Science Activities. The second semester book, Health 3 for Young Catholics, is a companion book. Both of these should be a "big hit" in your house! Answer Key included in the back of the book.
In Science 4 for Young Catholics children explore their world, learning about topics such as the heavens, water, material things, machines, living things, the wonder of man, and taking care of their health.
Science 5 for Young Catholics expands on our continuing theme of appreciation for God as the Creator of His amazing world and the incredible enormity of His intellect which is beyond anything we could ever imagine.
Within the pages of our new fifth grade science book, Seton offers the student and family an understanding of the human body by showing how God in His infinite wisdom designed not only several intricate systems, but also designed the human body to be able to heal itself.
Additionally, the last four chapters explore God's marvelous design in mammals, birds, reptiles, amphibians, and fish. Scriptural and Catholic theology references throughout reinforce these concepts.
Apologia's Exploring Creation with Zoology 1: Flying Creatures of the Fifth Day is available as an alternate choice for an additional fee.
In Apologia's Exploring Creation with Zoology 1: Flying Creatures, children learn about the incredible world of flying animals. Topics covered include the process of classifying animals, the world of birds, the world of bats, prehistoric flying reptiles, insect characteristics, and more.
For health, students study the digestive system, the circulatory system, and the respiratory system in Health 6 for Young Catholics with special emphasis on the pre-born child.
Alternate: Zoology 2 (Swimming Creatures)
The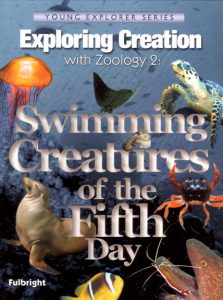 Zoology 2 textbook is temporarily unavailable. Only enroll in this course if you already have this textbook.
In Apologia's Exploring Creation with Zoology 2: Swimming Creatures of the Fifth Day, children learn about the incredible world of swimming animals. Topics covered include aquatic mammals, amphibians, reptiles, fish, crustaceans, mollusks, cephalopods, cnidarians, echinoderms, sponges, tubeworms, and more.
For health, students study the digestive system, the circulatory system, and the respiratory system in Health 6 for Young Catholics with special emphasis on the pre-born child.
Science 7 for Young Catholics introduces students to chemistry, physics, aeronautical engineering, geology, and rocketry. Students do hands-on activities that require only household items.
Students study Life Science 8 for Young Catholics, an engaging, comprehensive life science program. The text/workbook was written and reviewed by Catholic medical doctors using clear explanations and bright, colorful pictures. The well-designed presentation uses hundreds of high quality diagrams, photos, and illustrations to make even challenging concepts easy to understand.
The first semester of the course covers the science and chemistry of life, beginning with the cell and single celled organisms, and progresses through fungus, plant, and animal kingdoms. The focus of the second semester is human biology and covers the different systems in the human body including the respiratory, circulatory, and digestive. The course is designed to prepare students for High School Biology.