Catholic Homeschool High School Course
The Spanish is Fun 1 text/workbook provides enjoyable lessons that help beginning students learn to communicate in Spanish and attain proficiency in four basic skills—listening, speaking, reading, and writing.
Vocabulary is introduced through illustrations.
Grammatical and vocabulary structures are reinforced.
Chapters are summarized by illustrated conversations, and other practice.
Reviews feature games, puzzles, and picture stories.
The lesson plans include useful Catholic vocabulary in Spanish.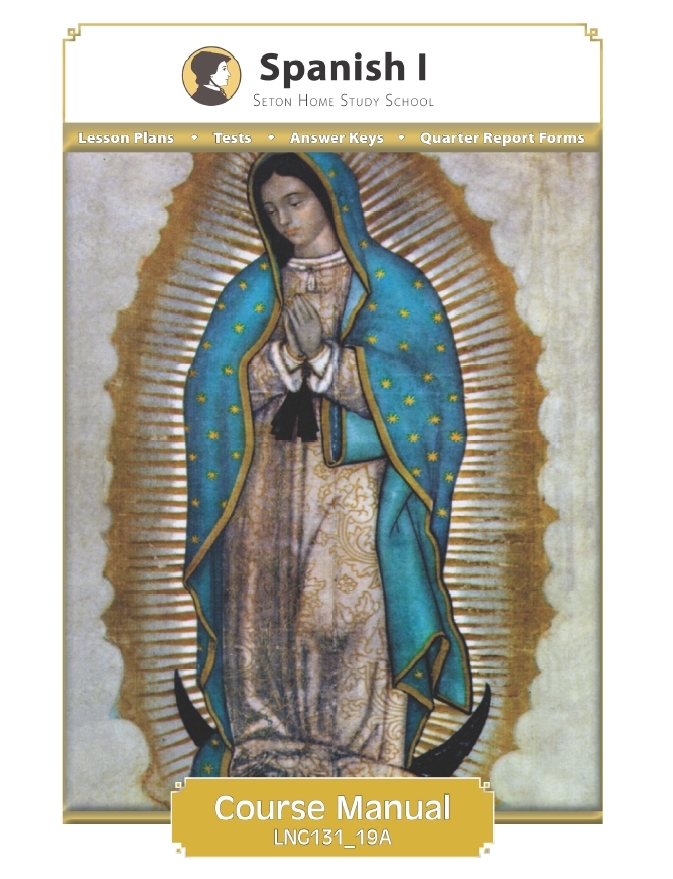 LNG131 |  Credit: 1  |  Prerequisites: None
Spanish is Fun, Book 1 (5th Ed.)