Catholic Homeschool High School Course
This course comprises the first half of the Saxon Advanced Math textbook.
The complete course includes an integrated program of Geometry, Trigonometry, and Advanced Algebra. Specifically, in addition to reviewing concepts taught in Algebra II in more depth, this half of the overall course covers advanced topics including: reciprocal, exponential, combining, and decomposing functions; sums of and inverse trigonometric functions; solving trigonometric equations using factoring; laws of logarithms and logarithmic equations; linear regression; permutations; factoring over the complex plane; abstract coefficients; single variable analysis; and polar forms of complex numbers.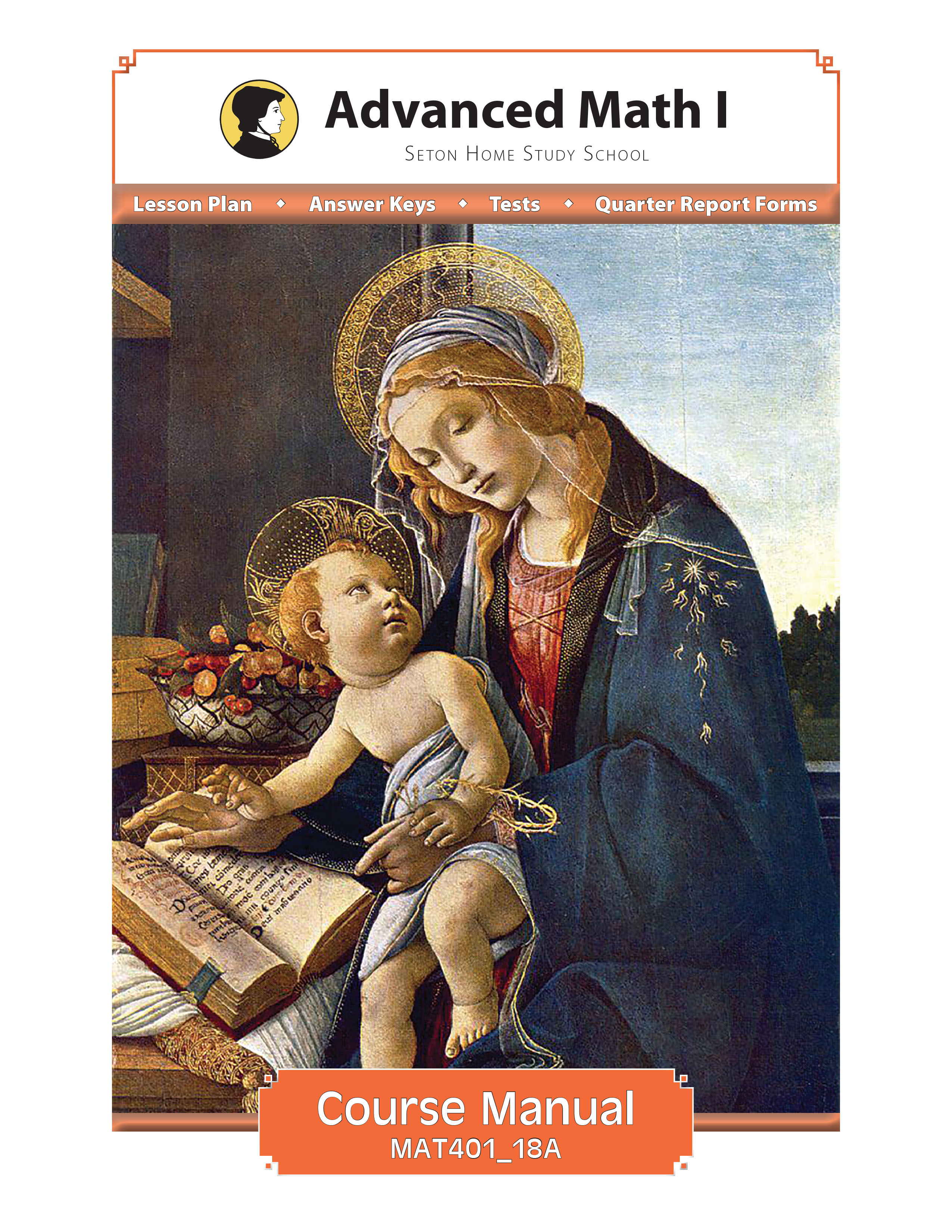 MAT401 |  Credit: 1  |  Prerequisites: Algebra II
Advanced Math by John Saxon, Solutions Manual
Optional: Interactive CD*