Catholic Homeschool High School Course
Exploring Creation with Physical Science is a Christian textbook which covers Atmosphere, the Hydrosphere, the structure of the Earth, the Physics of Motion, Newton's Laws, and other topics.
Studying physical science from a Christian perspective means that the physical universe will be studied with the explicit awareness that God, the Blessed Trinity, is the ultimate reason for the existence and design of matter and energy. Labs included in the text.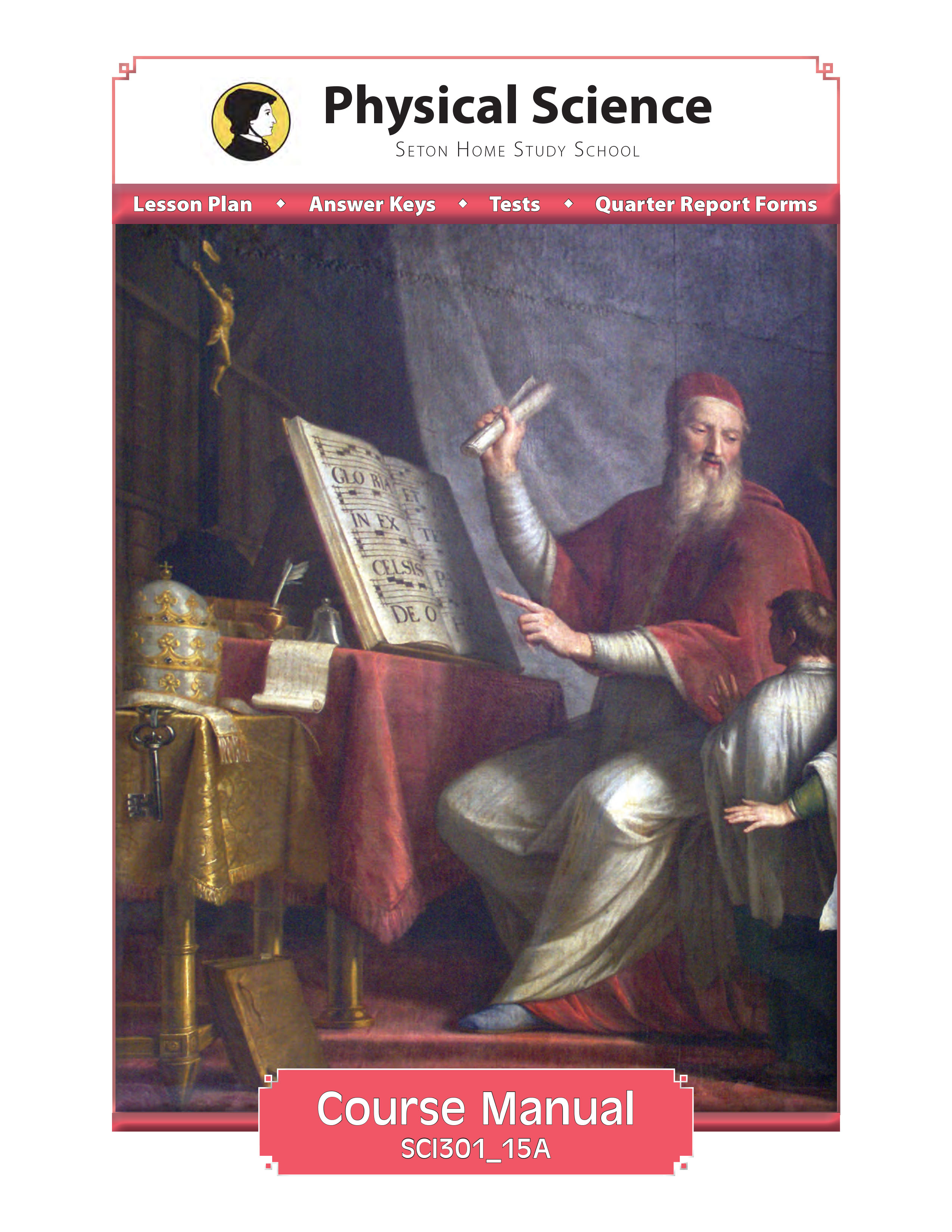 SCI301 |  Credit: 1  |  Prerequisites: None
Exploring Creation with Physical Science by Apologia
Optional: Lab Kits*, Companion CD*, Solutions Manual*