Catholic Homeschool High School Course
A comprehensive review and thorough understanding of the elements of second-year Spanish, and the highlights of Hispanic culture. The textbook uses an incremental approach with exercises, practice, and drills towards mastering Spanish vocabulary and grammar. These exercises trend from easy to challenging and provide skills to help the student understand Spanish in both oral and written forms.
Explanations of grammar are illustrated by clear examples in which key elements are highlighted.
Open-ended writing activities enable students to show their proficiency in using grammatical elements.
Systematically repeated and vocabulary enables students to concentrate on structural practice throughout the grammatical chapters.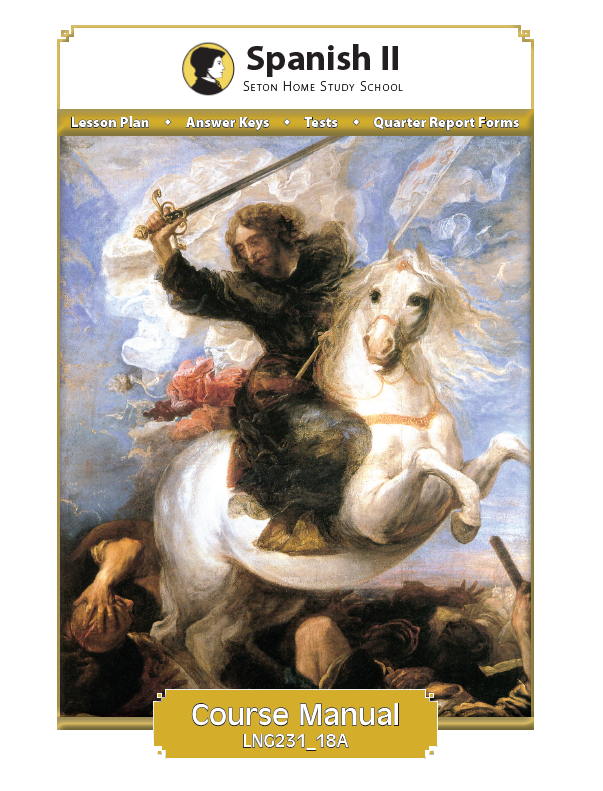 LNG231 |  Credit: 1  |  Prerequisites: Spanish I
AMSCO Spanish: Two Years (3rd Ed.)