Pre-K Enrollment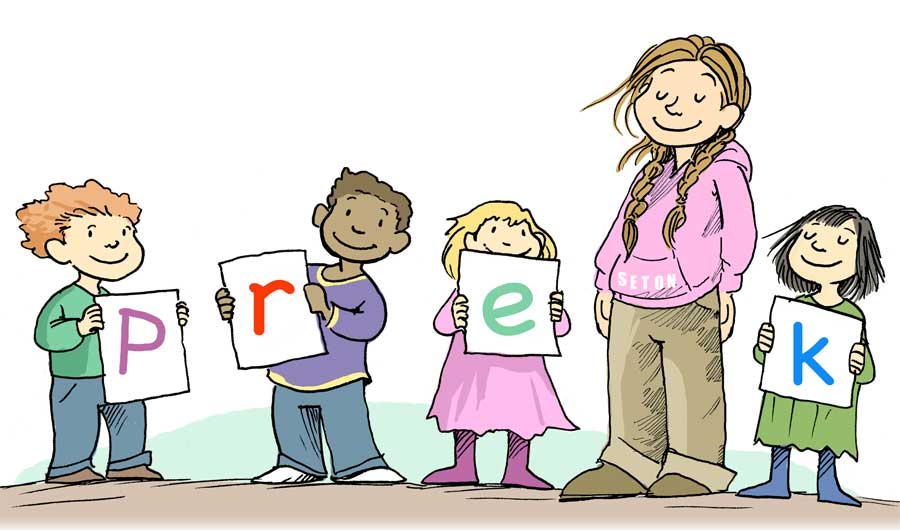 Seton Home Study School has been providing families outstanding quality, affordable and flexible home schooling curricula and services for over 30 years and we remain a nationally-accredited Catholic home schooling program. You can be confident that your child's first steps will be on solid foundation. Take advantage of this exciting opportunity at our special introductory price!
When you enroll, you will receive:
All 12 Pre-Kindergarten books
…including the all-new Religion for Young Catholics: Pre-K (with Imprimatur)
and Early Literacy for Young Catholics: Pre-Kindergarten View Sample Pages
Detailed daily lesson plans and record keeping services
Academic and guidance counseling
Online resources and supplemental materials
All for the special introductory price of only $160
If you have any questions, please call our admissions department at 1-866-280-1930.
The Pre-K Bookshelf